Leading and following | Insurance Business Australia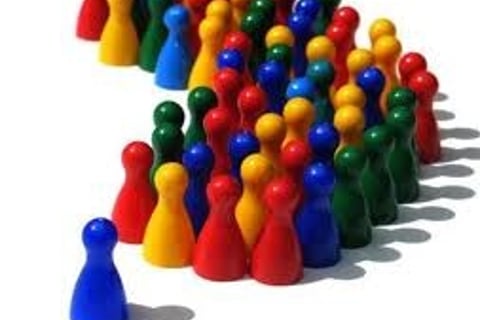 Most of us want to be leaders. Leadership is snazzy, even sexy. We hear that Gen Ys want leadership now (or a month after they land a job), and that climbing upwards in an organisation is the only way to be a successful human being.
Our culture spends millions per annum on researching the role of leader, but we spend little effort or money on leadership's essential role-mate, the follower.
Being a follower is definitely not sexy. Most agree that leading is a role rather than just a position and that it exists at all levels of an organisation and can be occupied by anyone. But following is also a role and can be occupied by anyone; in fact, it is by the majority of people in an organisation. Yet we do not hear about it.
There is an abundance of leadership 'role marketing' in job titles that have sprung up at all levels of an organisation. There are executive leaders, senior leaders, department leaders, people leaders, area leaders and team leaders. The word 'follower' does not exist in any job title. However, it is present, and describes everyone else in the organisation (as well as all the people in the leadership roles).
Why might this matter?
It matters because it disguises the authority assigned to people when they accept a leadership role, and particularly how this authority shapes relationships.
Think of being in the context of an organisational meeting when the CEO comes into a room. The CEO is treated differently to an executive assistant who walks in. This difference (or deference) shapes the conversation practices and outcomes of the meeting.
Likewise, the physical environment shapes the relationship; for example, the C-suite positioned at the top of the building with the view, or open-plan spaces designed carefully around leaders sitting near the window; or a learning environment with the teacher standing at the front of the room. This is neither good nor bad unless we are unaware of it, because without awareness of the authority that a title gives, a leader may perpetuate unproductive relations with people they are meant to lead.
Power, status and authority all shape relationships in organisational contexts, and it is our awareness of the connection between roles, power and relationships that is important.
Many people use their leadership roles and their status for the good of others. They are the effective leaders, the ones who are aware that their success as leaders depends on their followers' success. More often people given leadership roles are unconscious of the role difference; of the entitlements that a leadership role gives them. They are the ones who are blind to the reality that their success depends on the success of their followers; who are unaware of their status and the privileges that accompany it, who forget the inescapable relationship between leader and follower.
They are the ones who are likely to lead cultures of underground conversations, disengagement and disillusionment.
The role of a follower
You may have heard the phrase 'influencing up' as a euphemism used by people in a follower role to indicate the presence of a dysfunctional leader. Many people feel powerless in the face of a dysfunctional leader (in fact, it is one of the main reasons for changing jobs).
They experience themselves, rightly or wrongly, as having no voice. Martin Luther King once said, "The problem of the age is not the strident voices of the bad people but the appalling silence of the good people." There is a helpless silence that many people feel when they perceive unethical practices being perpetrated by a leader who also has the power over their employment and career.
There is a lot of research into effective leadership. An effective leader is authentic, inspirational, mindful, relational, strategic, has drive, expertise and is results-oriented. So what are the characteristics of an effective follower?
Successful "influencing up" means the courage to speak up in the face of destructive behaviours, taken for granted custom and practice, or a clash of values. It can also lead to the courage to make personal choices about staying in or leaving a role.
An effective follower requires the wisdom to know when to take a risk or not, when to speak and when to remain silent; the self-discipline to come to work, do the job and feel satisfied at the end of the day, even in the face of difficulties, knowing that one's identity, value and success are not necessarily shaped by work. Importantly, it involves having the ego strength to not confuse one's personal value with one's aspiration and ability to climb the organisational ladder.
We are all leaders and followers and there is much to be gained from recognising the inescapable relationship of these two roles. Loyalty and humility, quiet determination and diligence, as well as acting with grace in the face of others' seniority, are all characteristics that an ineffective leader might think about next time they are put in the role of follower.
This would give them the much-needed capacity as a leader to walk in their followers' shoes, to remember that leadership is essentially a role that is in the service of their followers, and that their success ultimately depends on this.
This is a slightly amended version of an article written by Hilary Armstrong, director of education at the Institute of Executive Coaching. It has been shortened to make it suitable for web publishing.