Insurance: the new kale | Insurance Business Australia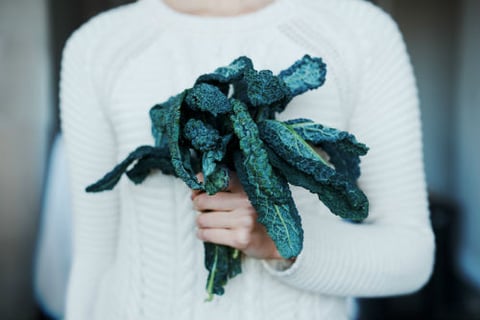 Rebranding the industry to appeal to fresh talent requires rethinking the human factor, writes Bri Burkhart
Remember when kale sat untouched beside your meal at a restaurant, eventually ending up in the trash? In those days, kale wasn't exciting or noticeable, and it definitely wasn't the star of a single social media photo. Now, people brag about eating kale and have dubbed it as a 'super food'. Smoothies, chips, you name it – if someone is delving into green goodness, kale is the star of the show, and you're going to hear about it.
Right now, the insurance industry is stuck in the same place kale once was. Insurance careers can become something young professionals aspire to and brag about at mixers, but for that to happen, the industry needs an attitude adjustment.
Recent graduates look upon the insurance industry as old-fashioned. Before applying to an open position in your company, you can bet they'll be scrolling through your website and examining your social media pages. If the impression they get is boring, bland and unappetizing, they're probably not even going to apply.
And it's not just new talent that is put o‑ by the industry's apparent resistance to change and a fear of new technology; such attitudes keep the best established talent looking elsewhere. Just as kale had to reveal its superpowers to become popular, the insurance industry needs to reveal its hidden greatness.
So what's holding the insurance industry back? It's simple: the human factor. We're afraid. Some people fear failure. Some people fear the unknown. But, more than that, some people fear that their business's mission will get lost in change. Although change and innovation can be frightening, they're vital to keeping an ageing industry alive.
We don't just need to adjust our attitudes about change; we need to adjust our mindset about what's important. Beyond attracting new talent or being 'trendy', advancement doesn't just keep us relevant – it makes us better.
"Just as kale had to reveal its superpowers to become popular, the insurance industry needs to reveal its hidden greatness"
The good news is that the very thing holding the insurance industry back is the thing that can move it forward. Rebranding and updating requires us to prioritize the human factor.
To most people, insurance is a necessary evil or a small piece of financial planning. We need to constantly remind our clients – and ourselves – that insurance is more than a piece of paper. It's about supporting people through some of their most challenging moments. In fact, we're at an advantage because our products have a truly emotional purpose: protection and peace of mind.
This is powerful now, because people want to see businesses taking on the initiatives that our industry is naturally a part of. We're already making a difference, but we need to adapt our mentality to better showcase that. Instead of getting lost in applications, submissions and policies, try getting lost in the situations that create claims. Those moments can be life-changing. Whether it's an accident, a natural disaster or even something small, it's our job to be at our best for clients in their time of need.
As counterintuitive as it might seem, at the heart of this move to cultivate the human element is technology. We need to continue to evolve to meet the world's ever-changing needs, because part of being there for our clients means meeting them where they currently are. If the client is our priority, changing with them should be, too. You can no longer hand a potential client a business card and assume that they're going to call you. You can no longer be silent online and expect your competitors to do the same.
You can no longer talk to your clients in insurance lingo and assume they aren't going to look elsewhere for a partner who can explain those concepts in understandable terms. You simply can't afford to stay in the past.
This means finding a way to talk about products that connect with your clients on a human level, such as social media or e-marketing. This means embracing digital processes that give your clients the fast responses they now expect. This means talking about your job in a way that isn't purely transactional.
Insurance truly has the ability to become a 'super industry' that people hanker to be part of. What we need is buy-in. I don't know who changed the conversation about kale, but I do know who can change an outsider's view of insurance. It starts with us.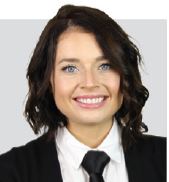 Bri Burkhart is an integrated marketing specialist at Glatfelter Insurance Group who uses content marketing across channel to build relationships and promote the success of niche insurance programs.