AIG out of the red in Q2 results | Insurance Business Australia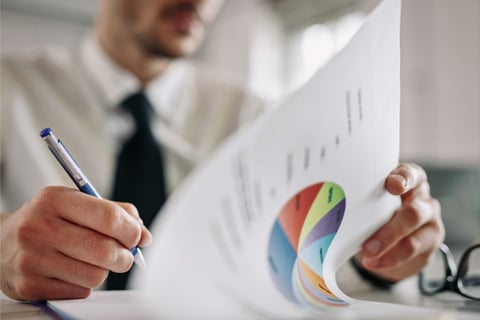 It's the turn of American International Group (AIG) to reveal how it fared in the three months ended June 30, and the global insurer is the bearer of good news.
Here's how AIG performed in the second quarter:
| | | |
| --- | --- | --- |
| Metric | Q2 2021 | Q2 2020 |
| Net income (loss) attributable to AIG common shareholders | US$91 million | US$(7.9 billion) |
| Adjusted pre-tax income – general insurance | US$1.2 billion | US$175 million |
| Adjusted pre-tax income – life and retirement | US$1.1 billion | US$895 million |
| Net investment income | US$3.7 billion | US$3.4 billion |

The insurance group, referring to the US$91 million result, noted: "The increase was primarily due to the recognition of an US$8.4 billion loss from the sale and deconsolidation of Fortitude on June 02, 2020; lower net realised losses; higher net investment income; significantly lower catastrophe losses, net of reinsurance (CATs); and overall strong general insurance underwriting results."
AIG's underwriting income from general insurance amounted to US$463 million in the quarter – a massive turnaround from last year's US$343 million underwriting loss. The division's gross written premium saw a 12% growth.
Commenting on the numbers, AIG president and chief executive Peter Zaffino stated: "We had another outstanding quarter with our businesses performing extremely well while we continue to make significant progress on strategic priorities and position AIG for sustainable profitable growth over the long term.
"General Insurance delivered excellent results, life and retirement was once again a meaningful contributor, and we accelerated work on AIG 200 and the separation of life and retirement from AIG."
As previously announced, Blackstone is acquiring a 9.9% equity stake in the life and retirement business for US$2.2 billion and will manage certain specified life and retirement general account assets.
Meanwhile, the 26% increase in life and retirement's adjusted pre-tax income was attributed to investment returns and improving market conditions.
Zaffino – who said AIG's "exceptional performance" is the direct result of the hard work and dedication of its staff around the world – went on to highlight: "In general insurance, net premiums written grew by an impressive 24%, driven by improved retention, outstanding levels of new business, and continued improvement in rate.
"We also reported another quarter of strong underwriting profitability, with a combined ratio of 92.5 inclusive of catastrophe losses, and 91.1, as adjusted, a 380-basis point improvement from the adjusted combined ratio in the second quarter of 2020."
The AIG board of directors has declared a quarterly cash dividend of US$0.32 per share on AIG common stock, par value US$2.50 per share, payable on September 30.