Allianz enjoys highest net income in the last 10 years | Insurance Business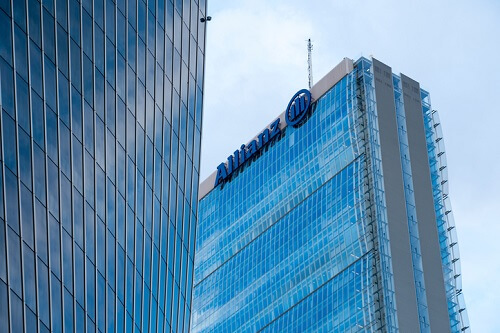 The deluge of financial results continues with this morning's release from Allianz.
In 2018 the insurance group saw a 6.9% improvement in its net income from 2017's €7.2 billion (around AU$11.45 billion) to last year's €7.7 billion (around AU$12.25 billion). This total amount includes the €7.5 billion in net income attributable to shareholders, which grew 9.7% from €6.8 billion previously.
Allianz attributed the increase to a combination of higher operating profit and lower income taxes. Operating profit for the full year reached €11.5 billion (up 3.7%), €5.7 billion of which came from property-casualty insurance.
The asset management and life/health business segments contributed €2.5 billion and €4.2 billion, respectively. The latter unit, however, posted a near 6% drop as a result of a lower investment margin amid higher financial market volatility.
"With the increase of 3.7%, the operating profit of €11.5 billion is in the upper end of the group's announced target range of €10.6 billion to €11.6 billion and the highest in our history," reported Allianz.
"Operating profit growth was mostly attributable to our property-casualty business segment, which reported a strong rise in operating profit of 13.3%. This was due to an improved expense ratio, lower claims from natural catastrophes, and premium growth."
Commenting on the figures, Allianz SE chief executive Oliver Bäte said he is "very proud of the global Allianz family" for delivering what he described as "a great set of results."
He stated: "We reached the highest net income of the past 10 years despite strong market volatility, especially in the fourth quarter. Our customers continue to rely on us, and it's with them in mind that we are focusing on simplicity in the next iteration of our strategy."