Aon Hewitt appoints head of Aon Master Trust | Insurance Business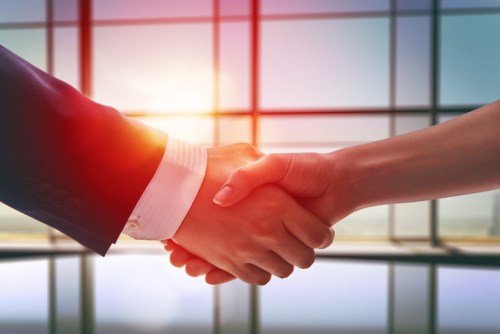 A US-based human capital and management consulting services firm has appointed a 20-year insurance veteran to lead its award-winning fund in Australia.
Jennifer Dean has been appointed head of Aon Master Trust, succeeding Janice Sengupta who will take on a new role as head of Aon Investment Solutions for the Asia-Pacific region and will remain a director of the Aon Master Trust, Aon Hewitt said in a statement
As head of Aon Master Trust, Dean will oversee the operations and growth strategy of the superannuation fund, including member experience, investments, and insurance to governance and regulatory compliance.
"We are excited to have Jennifer take on this new role, especially as we go through the next stage of evolution, focused on re-framing our offering to ensure critical market and client relevance," said Steven Gaffney, Aon Hewitt Pacific CEO. "Jennifer's intellect and passion for the industry will drive a new way of delivering the Trust to the market – with the client always top of mind."
Dean became part of Aon Hewitt in 1997. In 2012, she was appointed a director of Aon Superannuation Pty Limited. She is a member of the Aon Hewitt Pacific Operating Committee and the Aon Hewitt Asia Pacific Retirement and Investment Practice Council.
Dean also regularly contributes to industry working groups, particularly on topics of governance, risk management, and regulation, and has shared her knowledge and insights at many conferences on these topics.
She headed the internal office of the trustee function for Aon Superannuation Pty Ltd, and was NSW chair of Aon's Women's International Network for more than five years. She currently sits on the Board of Basketball NSW.
"I am excited to be leading the Aon Master Trust during a period of growth and change, as we implement our broader retirement and investment strategy," said Dean about her appointment.
"The crucial priority for our talented local team is leveraging our global thought leadership and local customer insights to implement member and client led solutions, and deliver better retirement outcomes as well as enhanced financial wellness.
"Our relationships with key strategic partners will also be vital to implement collaborative solutions as the concept of work and retirement evolves."
The Aon Master Trust has been recognised by the Australia Financial Review Smart Investor as Retail Super Fund of the Year for three consecutive years.
Related stories:
Willis towers Watson merger allows direct competition with Marsh, Aon
International insurer warns of 'hidden risk'