Aussie broker rebrands following acquisition | Insurance Business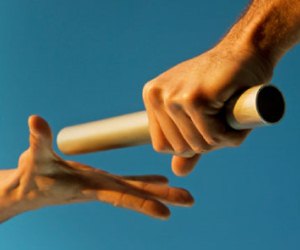 Parmia Insurance brokers, acquired by Arthur J. Gallagher in September 2014, has announced that it will now operate under the Gallagher brand following the successful integration of the business with founder Danny Gumm taking on a new role within
AJG
.
The Beenleigh, Queensland-based brokerage has continued to "experience solid growth without interruption to client service during its integration phase," according to a statement from AJG.
Gumm is now leading AJG's "new Professional Associations specialisation to collaborate with brokers around the country to deliver tailored solutions to, and service members of, a wide range of industry bodies and associations," according to a spokesperson.
Sarah Lyons, Chief Operating Officer of Arthur J. Gallagher in Australia noted that the company learns to better its integration process with each new acquisition.
"Business integrations are never easy and we learn something new every time. However, our integration project team is experienced, focused and highly supportive of our new acquisitions to make sure that the process is as pain-free as possible," Lyons said.
Andrew Godden, Arthur J. Gallagher Australia's Chief Executive, welcomed the Parmia team to the Gallagher brand and hopes the company can continue to prosper following its integration.
"The close cultural and strategic fit of our acquisitions is already paying off. We're delighted that our new Beenleigh-based colleagues have integrated smoothly into our business and from a culture, systems, licensing and brand perspective, it's great to embed them into our Gallagher family."
All nine staff members from the branch will stay with the company following the integration process.
Speaking of the plans for Parmia in November of last year, founder Danny Gumm noted that the company will look to continue its strong industry presence.
"Parmia was established to provide tailored insurance and risk management solutions to Australian associations and industry groups so that their members could better protect themselves and their businesses.
"That founding focus will become even stronger as we now have the global strength of Arthur J. Gallagher behind us."