Aussie premium funder in overseas expansion | Insurance Business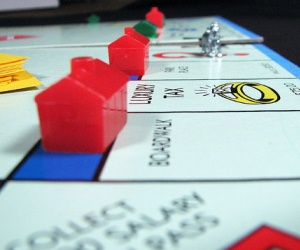 New Zealand brokers will have another premium funder to choose from next month with the launch of a Kiwi subsidiary of established Australian brand
Centrepoint Alliance
, Alliance
Premium Funding
(APF).
Centrepoint Alliance Premium Funding CEO Bob Dodd said it made sense to add to the company's expansion strategy by making forays into a territory with similarities in both its market and legal system.
"We recognise that New Zealand, Singapore and the UK particularly are opportunities because the legal system and intermediary driven market are very similar," Dodd told
Insurance Business.
"When we identified the changes going on across the industry in New Zealand specifically, we believe we understand how to deal in a market which is so comparable to a lot of Australian broker customers, particularly in the SME area," he continued
.
Dodd also said a big prompt was the recent significant acquisitions made in New Zealand by cluster groups such as Steadfast and
Austbrokers
.
"We think it's important to be able to have our product and service and our preferred funder partnerships where applicable extend into all the geographic areas that they're working under."
"We've already been in touch with the Allied group team that are now with Steadfast and we have got another couple of customers that have an increasing presence in New Zealand," he said.
Dodd said the company prided itself on being independently owned and had ambitious plans to be a serious player.
"A number of funding companies are either part owned by insurers or part owned by brokers, so we think that by being independent we're in a good position in that regard. We can offer choice with an unbiased source of funding.
"One of the most important things for the local market is how well capitalised is this organisation, do we have access to funds for growth and the knowledge and the answer is yes, very much so.
"Do we have experience in the small ticket area, absolutely, that's our major focus in Australia. With a couple of larger competitors present in New Zealand also present in Australia, I think we match up against them guys very well. We have a seriously competitive offering."
Dodd acknowledged there were limits to selling a point of difference though.
"The core product differential is poor because it's pretty straightforward, it's 6-12 months of funding arrangements available for the customer via the broker so it's really about service, ease of use and flexibility. It's about ensuring we take a holistic view of a broker's business, ensuring we have seamless broker connectivity with systems and how easily and effectively technology can streamline the processes between the broker and their customer."
There were a couple of further enhancements brand new to Australia that Dodd said he would reveal closer to the launch date which would be unveiled along with a couple of major customers.
In the meantime, Dodd said the company, which is in the middle of a recruitment drive to find a local representative, was in New Zealand for the long haul.
"We don't do this stuff lightly because it's investing resource, systems, processes and infrastructure that our shareholders will rightly demand a return on however we expect to give a decent return for the brokers at the same time.
He added: "I don't expect these brokers to just turn up at a presentation and say 'let's go'. It's an evolving position dependent on trust and illustrating daily good quality consistency and reliability in our operational areas. Everyone's got local relationships, everyone's tried the existing local operations and we're just going to have to prove ourselves, but we feel confident we can do that."