Australian insurer looking at expansion plans | Insurance Business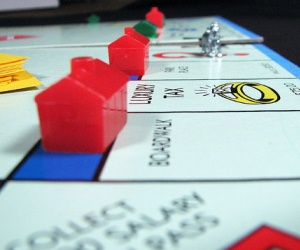 Sportscover are looking to expand their business around the world following
their partnership with Bermuda-based Hamilton Group
.
The partnership recently received approval from the Prudential Regulation Authority, the Financial Conduct Authority and Lloyd's and Sportscover are wasting no time when it comes to their expansion plans.
Peter Nash, chairman and founder of Sportscover, said that the company will be able to build on its "multi-million dollar deal" with Hamilton to expand the business.
"We have built up a close relationship and good understanding with our friends at Hamilton and we are looking forward to continuing to work with them on future business opportunities.
"The conclusion of the deal will enable the wider Sportscover group to focus on its expansion plans through acquisitions and product development in order to continue with the international growth of the group.
"We expect to be making some announcements in the near future in that regard."
According to the company, there are discussions underway with a view to extend Sportscover's reach around the world.
"Sportscover is in discussions with a joint-venture partner about developing a US operation and also looking for a European acquisition to strengthen its position in Europe," a statement form the company said.
"Although already a well-established major sports insurer in the Irish and Norwegian markets Sportscover now intends to increase the business that it has elsewhere in Europe through a suitable acquisition.
"Several options have been identified and Sportscover will be looking to focus in on two or three main targets in the next few months."
Managing director Chris Nash, echoed the calls for expansion and believes the company is well placed to cement its place among the sporting elite.
"This is a very exciting time for the group," Nash said.
"This deal will enable us to put into place the plans that we have for expanding the group.
"We are focusing on a number of developments that will cement our position as the number one provider of sports insurance and related services and these developments will bring real benefits to our brokers and clients.
"We are also well advanced with our plans for greater global reach. We will be making a series of announcements on these developments during the year."