Australia's number one brokerage – revealed | Insurance Business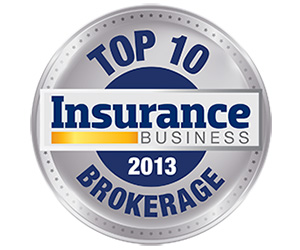 Sydney brokerage Mega Capital has been ranked as the number one insurance brokerage in Australia in Insurance Business's exclusive Top 10 Brokerages 2013 ranking, presented in association with Calliden.
The brokerage, which came a narrow second in the inaugural 2012 ranking, was the clear winner this year, beating last year's number one MGA into second place. Western Australian brokerage IPS Group filled out the podium.
"I am delighted that our brokerage has ranked first this year after just missing out last year when we came second," said Michael Gottlieb, Mega Capital managing director. "The award affirms our innovative business model and the quality of the personnel at Mega Capital and our corporate AR BizCover."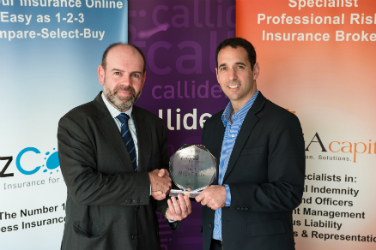 Calliden's Mike Hooton presents Michael Gottlieb with the Number One Brokerage trophy.
Insurance Business editor Kevin Eddy and Calliden's group executive for agency services Mike Hooton both congratulated Mega Capital on the win.
"Well done to every brokerage that participated this year, and special congratulations to Mega Capital and the rest of the brokerages that made up the top 10," said Hooton. "As a company focused on intermediary distribution we are extremely pleased to lend our support to the 2013 Top 10 Brokerages ranking."
"Mega Capital either came out on top or was in the top three in more than half of the criteria used to assess the ranking, showing just how strong the business is," added Eddy. "It's a deserving winner of the 2013 Insurance Business Top Brokerage Award."
Now in its second year, the Top 10 Brokerages ranking measures and recognises the leading insurance brokerages in Australia. The elite firms that comprise the top ten are ranked on criteria including premium income, client retention, policies written and number of new clients introduced to the business during the 2012/13 financial year.
To hear more from Gottlieb and to find out who else was ranked as a Top 10 Brokerage, look out for issue 2.6 of Insurance Business – on desks now.