Baking-loving broker shines on TV | Insurance Business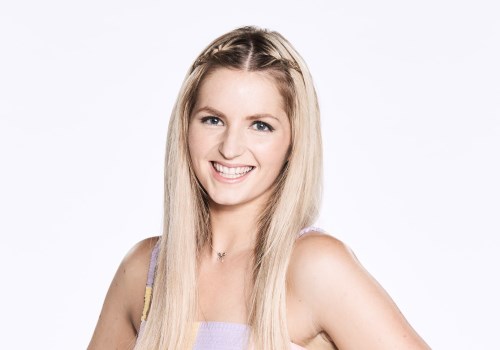 If you have been watching the Olympics, you may well have seen Ali King pop-up on your television screen.
No, she isn't a superstar athlete but she is a superstar baker and is currently taking part in Channel 7's
Zumbo's Just Desserts.
If she wins, she could pocket a $100,000 prize and have one of her desserts featured in star pâtissier Adriano Zumbo's stores across Australia.
King, who currently works for Capital Insurance Brokers in Canberra, celebrates her 10-year anniversary with the industry and with Capital this month and, thanks to one of her colleagues, she may have an even brighter future.
"One of my colleagues actually saw the ad on TV, and she suggested that I should apply," King told
Insurance Business.
"
I went onto the website and looked at the application process, and thought, 'It's a pretty simple process'… So, I thought I'd just try my luck and answered all the questions, and I got an email two hours later wanting to know more about me.
"It all happened really quickly and [was] completely unexpected!"
King began her career at Capital Insurance Brokers in an administration and broking assistant role and has since worked her way through the organisation but desserts have become more of a passion over time.
"It's probably become more of a passion in my adult years," King said.
"I went to France when I was 18 and that sparked my interest in desserts and macarons and pastry. And then I started fiddling around with it at home. I've always been a creative person.
"I really enjoy it."
So, what is next on the horizon for this baking broker? Well, if all goes to plan we could get used to King on our TV screens.
"Look, if someone came up to me and said, 'Ali, do you want your own TV show?', I'd be all for it!
"I'm excited because I don't know what opportunities are going to come up.
"I don't really have a goal in mind, and I probably should, but I just want to get out there and show people what I can do and how I can cook… whether it's through television or through magazines or books, I'm up for any of it!"
Related stories:
Career in insurance a 'ticket to ride'
Q&A: Allan Reynolds, EGM Steadfast Direct & NZ
Aus/NZ insurance company Twitter tally 'shockingly low'