Banned UK broker left 'trail of destruction' | Insurance Business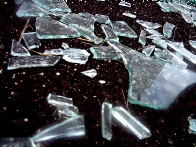 Harbinder Panesar misappropriated money from his business and sold worthless policies as the director of motor breakdown insurance firm Motorcare Elite, said The Financial Services Authority (FSA). As well as the industry ban, Panesar has been fined £212,000 ($322,389).
The FSA's director of enforcement and financial crime, Tracey McDermott, said: "Harbinder Panesar has left a trail of destruction behind him: misappropriating funds from his businesses, acting recklessly towards consumers, and taking two firms into liquidation.
"So egregious were his actions that even though he has only recently been discharged from bankruptcy, we will not reduce the fine because of financial hardship.
"Such dishonesty and recklessness not only posed a risk to consumers but also to other market participants and to confidence in the financial system as a whole. Panesar is learning the hard way that we will not stand for this kind of activity," added McDermott.