Berkshire Hathaway underwrites Cover-More's launch of direct travel insurance in the US | Insurance Business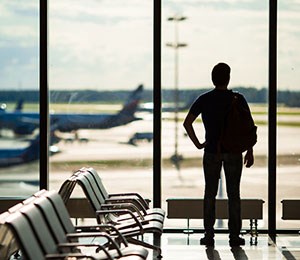 Berkshire Hathaway
Travel Protection (BHTP) has announced the agreement to underwrite Australian-based travel insurance provider Cover-More's launch of direct travel insurance in the US.
The deal allows Cover-More to provide travel insurance and services to US travellers taking domestic and international trips.
Dean Sivley, president of BHTP, said: "This is a unique opportunity to align with an organization that shares our commitment to leveraging technology to provide the best experience for travellers. This is the first step towards an alliance that continues our promise to revolutionize the travel insurance industry."
The strategic business relationship will also leverage BHTP's claims processing and real-time payment platform, BHTP Burst, with Cover-More's proprietary online optimisation platform, Impulse. BHTP's multi-payment platform can reimburse travellers for covered claims in seconds, while Cover-More's Impulse technology hooks into e-commerce websites and travel booking engines to offer individual travellers with personalised insurance options.
Carole Tokody, CEO of Cover-More Group for North America and Canada, commented: "The two companies complement one another very well — BHTP's product, customer service excellence, and claims innovation combined with our predictive intelligence solutions is the perfect combination to provide travellers with innovative, tailored insurance products for their trip."
Cover-More's global offering of travel insurance and medical insurance are already available in Australia, New Zealand, China, India, Malaysia, Singapore, and the UK; and with the agreement, its reach has been extended to the US, one of the largest markets for travel insurance.
Cover-More also has relationships with a number of international airline carriers who can offer BHTP products to their US-based travellers.
Related stories:
Cover-More and GLA finalises underwriting agreement
Aussie insurer Cover-More announces international expansion