Bingle sponsors Shitbox Rally 2017 | Insurance Business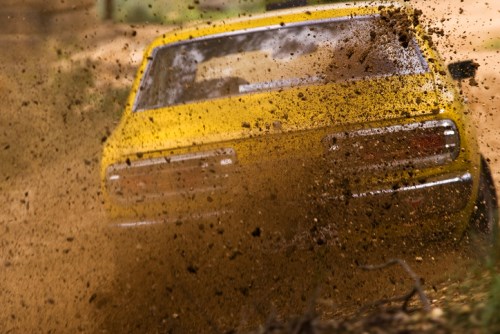 Bingle, part of the
Suncorp
Group, has formed a strategic partnership with Shitbox Rally 2017, which will see the car insurer become the event's major sponsor and provide free third-party property damage insurance.
In its eighth year, the outback car rally will start in Adelaide on May 27, 2017, and will involve 450 people in cars worth less than $1,000, to raise funds for the critical cancer research initiatives of Cancer Council Australia.
The 2017 rally will see the participants, including Bingle's own rally team, embark on an arduous 3,800 km seven-day road adventure from Adelaide to Cairns via the Oodnadatta Track and Plenty Highway, the car insurer said in a statement.
"The rally teams already cover numerous costs and devotes so much of their own time in preparing for the rally and fundraising," said Alison Connolly, executive manager at Bingle.
"Bingle believes in making everything 'as simple as it sounds', so as part of our sponsorship we're proud to be making things simpler by providing free third party property damage insurance to the rally teams."
James Freeman, who founded the Shitbox Rally in 2010, welcomed Bingle's support of the fundraising event, saying: "For years I have thought that an insurance company would be an ideal sponsor for the rally, so I am thrilled Bingle have come on board for 2017.
"They have the right attitude for what we do at Shitbox and they are very supportive to our philosophy around humour and challenges. Their tongue-in-cheek name works so well with ours and the support they are giving to the rally teams is greatly appreciated."
Shitbox Rally has raised over $8.164 million to date since its inception.
Related stories:
TIO injects $1m into Australian football
Yamaha Financial Services sponsors superbike world championship