BREAKING NEWS: Brexit voting closes – early poll results in | Insurance Business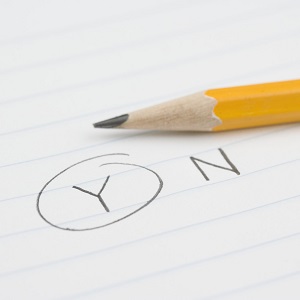 While final results aren't due for another several hours, early indications from a respected poll strongly suggest that Britain has voted to stay in the European Union.
No official exit polls were conducted for Brexit, but a YouGov poll showed Remain beating Leave 52%-48%. While the poll has a much smaller sample size than a typical exit poll, YouGov did call the Scottish Independence vote within one percentage point in 2014. And Nigel Farage, leader of the UK Independence Party and a prominent booster of the Leave campaign, has told Sky News that he thinks "Remain will edge it."
British Prime Minister David Cameron had long lobbied for Britain to remain in the EU, saying an exit would cost British jobs and deal a blow to the nation's economy. Those who wanted to leave the union, however, said Brexit would allow the U.K. to better control immigration and save the money it contributes to the EU's budget.
"It has boiled down to jobs versus foreigners," Justin Fisher, a politics professor at Brunel University in London, told
Bloomberg
.
So if early signs are correct, what does that mean for Australian businesses?
Mostly, it means they can breathe a giant sigh of relief. Many analysts believe a UK exit from the EU would have had a profound effect on global markets – perhaps even sending them into a nosedive. There were fears that Britain's severing of ties with the EU would negatively impact trade, economic growth, investment and jobs in Europe.
"Either way it will be business as usual," Peter Harris, managing director of CBL Insurance, which has operations based in the UK, said.
"CBL Insurance DAC, CBL's European insurer is domiciled in Ireland, which is not affected by Britain's decision.
"And we have already confirmed to our employees at European Insurance Services Ltd (EISL) in Tunbridge Wells UK, who write business in France, that if Britain decides to leave the EU then EISL will remain operating in Tunbridge Wells, and shift its legal domicile, probably to Ireland."
Australian British Chamber of Commerce chief executive David McCredie told the
ABC,
that businesses will benefit from a decisive result.
"There's a great deal of uncertainty and in the business environment," McCredie said.
"Businesses love certainty, markets love certainty, and that sort of instability [from a Brexit] would be damaging and possibly crippling to the UK economy."
Insurance leaders had warned that Brexit could destabilse the London insurance market and make business more difficult to conduct at the historical centre of the insurance industry.
Aon Plc chief executive officer, Greg Case, told
Bloomberg
that the risk of Brexit far outweighed the reward.
"The U.K. has been at the centre of insurance and risk management since maritime trade and shipping was insured at Lloyd's in the City of London more than 325 years ago," Case said in a letter posted Monday on the company's website.
"Leaving the EU jeopardises the U.K.'s leading position in the epicentre of our global service economy.
"In our world, risk is inevitable and we manage it accordingly," Case wrote. "But leaving the EU is an unnecessary gamble."