Breaking News: Broker network to sell business to major broker | Insurance Business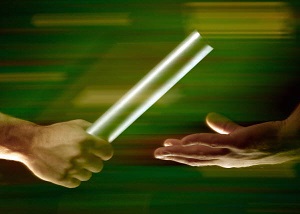 AUB Group
, owners of the
Austbrokers
broker network, has announced that it is to sell its 50% shareholding in Strathearn Insurance Group to Arthur J Gallagher.
The move was announced to the ASX by AUB Group and confirmed by Arthur J Gallagher this morning and will see the international broker take over the shareholding following an eight year association between AUB and Strathearn.
Founded in Perth in 1993 by Ron Fuller, Ted hicks and Ian Winter, Strathearn has over 75 employees and offices in Perth, Brisbane Sydney and Adelaide.
CEO and managing director of AUB Group Limited,
Mark Searles
, said that while the company is not usually associated as a seller of businesses the move makes sense for sharholders.
"Divesting in businesses is uncommon for AUB Group," Searles said.
"Our unique 'owner-driver' partnership model has resulted in only a handful of divestments in our entire 30 year history. But in circumstances where optimisation of our portfolio can be achieved, it is in everyone's interests to pursue such opportunities."
Strathearn CEO, Paul Harvey, and his team will continue to operate in its current locations and over the next 12 months will integrate with
AJG
.
"It's great to have the Strathearn team join us." Steve Lockwood, managing director of Arthur J. Gallagher Australia and New Zealand, said in a statement.
Lockwood noted that the acquisition will help strengthen the AJG presence throughout the company as the company looks to become a leading player in the Australian market.
"We are very serious about becoming Australia's largest and most admired broking operation," Lockwood continued.
"Strathearn brings to us the best local talent and reputation and we bring to them one of the world's most ethical companies and global market strength. That is a potent combination, and is very good for our clients."
Searles continued that the recent purchases of AUB Group,
including the acquisition of one major New Zealand broker this week
, meant that the move with AJG will help improve the use of capital of the Group.
"This divestment decision stemmed from opportunistic timing and favourable circumstances that allowed us to immediately improve the use of capital by the group, and take us one step further towards achieving our vision at the same time" Searles continued.
"While important over the years, Strathearn's portfolio is only one part of our overall offering. Providing a broad spectrum of risk management, advice and solutions for clients is a key focus for AUB Group, and corporate insurance broking will still remain a part of this DNA going forward.
"We have enjoyed solid relationships with our other shareholders in Strathearn and thank them for their contribution to our group. We wish them all the best of success in their future endeavours."
Lockwood noted that AJG will continue to look for more investment opportunities throughout 2016 as the business looks to continue its growth.
"Acquisitions are a key priority of Arthur J. Gallagher" said Lockwood, "and we will continue to connect with great companies, teams and individuals who want to be part of an Australian and global industry challenger."