BREAKING NEWS: Industry body warns of potentially severe disaster season | Insurance Business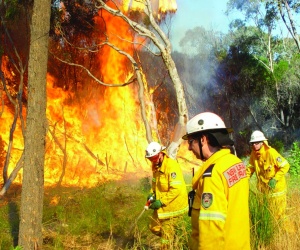 The
Insurance Council of Australia
(ICA) has launched a new national campaign urging businesses and households to prepare for what may be a severe disaster season.
The ICA will aim to raise awareness over the course of the summer disaster season across Australia with targeted campaigns in different states.
Rob Whelan, ICA CEO, said that the whole country shows elements of increasing risk for a severe summer of disasters.
"It's shaping up to be a severe summer of natural disasters, and insurers and emergency services organisations across Australia are concerned many households and businesses are not prepared," Whelan said.
"An above-average cyclone season has been forecast by the weather bureau, while the Bushfire and Natural Hazards Cooperative Research Centre predicts heightened risk across much of southern Australia, especially in New South Wales, Victoria and Western Australia."
The Bureau of Meteorology has also warned of the possibility of the formation of La Niña which could also bring increased rainfall to eastern and central Australia.
The campaign will utilise print, online and radio and will see a cyclone-focused campaign targeting North Queensland, Darwin and the Pilbara, while a bushfire-focused campaign will be used in southern states.
"Last disaster season brought insured losses of more than $630 million – and that was considered fairly benign," Whelan continued.
"Australians must not underestimate the damage a severe season could wreak."
Related stories:
BoM: More cyclones than average likely for Australia
NRMA Insurance unveils NSW storm insurance data