BREAKING NEWS: Insurer ACE faces 7-figure payout after ASIC investigation | Insurance Business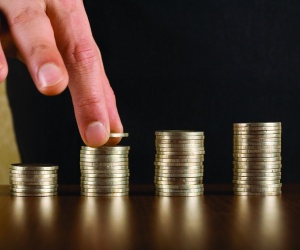 ASIC
has announced that they have accepted an enforceable undertaking from ACE Insurance following an investigation into their brand, Combined Insurance.
Under the enforceable undertaking, ACE is required to implement a remediationplan to compensate affected customers, make a $1 million donation to financial counselling and financial literacy initatives and appoint an independent expert to review Combined's compliance systems.
ACE admitted to the regulator that, from 1 January 2012 to 30 June 2014, a "limited number of authorised representatives," had been engaged in overselling of policies, twisting/churning of policies and selling of unsuitable policies.
The company also admitted that during the same period, they had "failed, in certain respects, to effectively implement a framework to foster and consistently maintain a culture of compliance within Combined," an ASIC statement said.
An ACE spokesperson said that the agreement will allow consumers to recoup out-of-pocket losses that occurred as a result of "inappropriate behaviour" by Combined agents.
"ACE has entered into an agreement with ASIC to resolve ASIC's investigation of sales and compliance practices at the company's Combined Insurance business in Australia," the spokesperson said.
"Under the agreement with ASIC, ACE will enable consumers who suffered out-of-pocket losses as a result of inappropriate behaviour by Combined Insurance agents to seek remediation for those losses.
"ACE has a commitment and responsibility to ensure that its agents comply with all legal requirements.
"ACE regrets any instance where that responsibility was not fully met, including the failure of a number of agents to comply with legal requirements and its own standards for ethical behaviour."
Peter Kell
, ASIC deputy chairman, said the investigation highlighted the affects that poor culture and remuneration practices could have on both a business and consumers.
"ACE Insurance is a clear case of how poor culture and conflicts of interest in remuneration have led to poor conduct, resulting in a financial cost to both consumers and the organisation alike," Kell said.
"ASIC's priority in this significant investigation was the affected consumers, and we have pursued the best result possible for those consumers."
The news comes as
ACE announced earlier this month that combined will cease writing new business in Australia and New Zealand, affective 22 April and 25 February respectively.
ASIC acknowledged the cooperation of ACE in resolving the matter.