Breaking News: National brokerage announces another acquisition | Insurance Business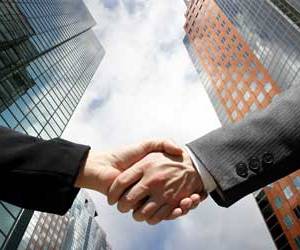 Insurance House has revealed its latest acquisition,
its second deal in as many months
.
The national brokerage has revealed that the company agreed a deal to purchase Lansure Regional Insurance Brokers, based in Tamworth, on January 18.
For over 30 years, Lansure has serviced Tamworth and the surrounding communities and will formally join the Insurance House network following two years as an authorised representative.
Jay Fereday, managing director of Insurance House, praised Stewart Lanyon, director of Lansure for his work at the helm of the business.
"Stewart has built an impressive list of agribusiness clients," Fereday said.
"He also brings a wealth of technical knowledge in this field which fits well with our significant agribusiness portfolio nationally."
Fereday continued that the acquisition will allow Lansure customer's access a range of benefits as the business looks to cement its client base.
"Lansure clients will enjoy access to a 24 hour emergency claims assistance line and a broader range of services and advice, including access to specialist teams in professional lines, workers compensation and risk management consultants," Fereday said.
In a statement, Lanyon said that he "looks forward to being a part of the national Insurance House team and the strengths and support that it will bring to Lansure clients."
The news follows the recent announcement that Insurance House
would acquire Brisbane-based Assurity as the business looks to expand its national footprint.