Broker lands 'world first' cover combination | Insurance Business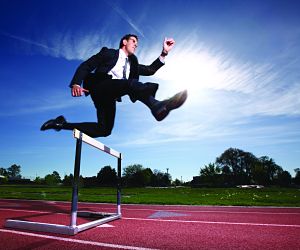 Elliott Insurance Brokers' head of special risks David Clarke has secured a unique Lloyd's facility that is said to possess a breadth and combination of cover never before seen.
Clarke, an authorised representative of Elliott Insurance Brokers, is a special risks expert and is currently a committee member of Subsea Energy Australia in addition to being involved with the Australian Oil & Gas expo.
In a significant win for his business, Clarke has successfully secured a facility which is a hybrid broadform energy and marine liability policy, which is a 'world first' combination of cover and positions the Australian insurance industry as a global leader in the sector.
Combining covers that include wreck removal liability, salvors compensation and charters liability into a broadform public liability policy, Clarke says that the new facility also includes automatic contractual liability cover, principals indemnity, wavier of subrogation and professional services liability (advice in relation to which is given with no fee).
Commenting on the facility, Clarke said he is "very excited" to be able to provide the unique combination of cover, which has a wide range of applications for clients in the sector.
"We can insure everything from subsea welding/drilling, recovery of an aircraft like the MH370, ship construction, pipeline fabrication, well maintenance, oil & gas exploration, offshore project management, subsea engineers, diving contractors and more," he said.