Broker network announces latest acquisition | Insurance Business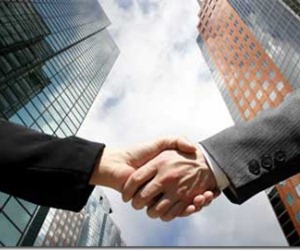 AUB Group
,
the recently renamed parent company behind Austbrokers
, has announced that its equity partner Altius Group has acquired provider of integrated rehab and disability employment services, the CIM Group.
Having acquired 60% of Altius in a deal in January of this year
, AUB Group announced the latest move which helps the business strengthen its risk services arm and reinforces the "strong focus on expanding scale and capability in risk services provision as part of its diversification strategy."
The CIM Group, incorporating CIM Employment and CIM Health, is a privately owned organisation of rehabilitation and disability employment services with more than 20 employees across six Queensland locations.
Mark Searles
, AUB Group CEO and managing director, said that the move highlights the national ambition of the AUB Group.
"I'm pleased to highlight this bolt-on acquisition in our Risk Services division," Searles said.
"The addition of Queensland-based CIM Group supports our ambition of national coverage. This expansion of our ability to provide risk services is a win for our partners and especially clients.
"The culture and vision of all three of our organisations, AUB Group, Altius and CIM Group, have well positioned us to achieve our vision of providing complete risk solutions."
CEO of the Altius Group, Derick Borean, said the move under the AUB umbrella has helped the business expand whilst remaining true to its founding principles.
"When we joined the AUB Group family in late January we thought it would enable us to accelerate our growth strategy while staying true to our values and purpose.
"Our acquisition of an organisation of the CIM Group's quality supports this trust in the AUB Group owner-driver partnership model and aligns strongly with our ongoing commitment to excellence for our clients.
"Overnight we've grown the scope of our services and capability of our people, while gaining much broader geographic reach in Queensland. This growth in capacity, coverage and expertise is exciting for the business opportunities it presents while being a great win for our clients."
Donna Valiant, managing director of the CIM Group, said the move will benefit both the business and clients over the coming years.
"The reputation, vision and business model of both Altius and AUB Group gave me every confidence that this partnership is the right decision for the CIM Group," Valiant said.
"We are excited about the scope of opportunities and benefits we can now leverage for our people and especially our clients."