Broker network boss steps down | Insurance Business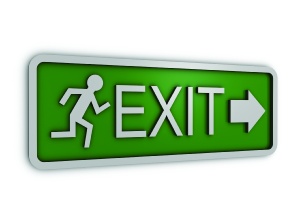 Cameron McCullagh has stepped down from his position as chief operating officer at Steadfast to pursue other interests.
His replacement comes in the form of current executive general manager - acquisitions, Dana Williams, who rejoined the business in 2014 and will assume the role on 1 July.
In her role as COO, Dana will have responsibility for working with Steadfast equity brokers to further improve their operations as well as continue to focus on acquisitions.
McCullagh said "My three years at Steadfast have been exciting, challenging and rewarding. I believe the group has tremendous potential and I will continue to follow Steadfast with much interest."
Robert Kelly
, managing director and CEO, added: "Cameron has been a key player to restructuring the group, transforming it in particular into a consolidator of broking businesses. We wish him well."
Williams previously worked for Steadfast in 2012, preparing the company for its ASX listing.
She has 25 years' experience, including 15 years in the insurance industry, working in brokerages, insurance and reinsurance, and underwriting agencies. She has previously held positions with international insurance brokerages, Hub International and
Marsh
.