Broker network's new marketing head targets member business growth | Insurance Business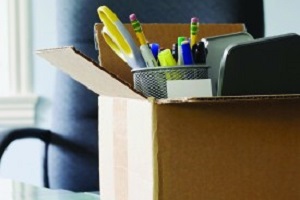 Austbrokers
Holdings has hired senior marketer Vanessa Lyons into the role of head of marketing, and she has already spoken of plans to roll out value propositions and campaigns that drive growth for the businesses of the broker network's members.
Lyons replaces former marketing head Meg Hurley, who has joined the Australian and New Zealand Institute of Insurance and Finance as general manager of marketing and consumer insight.
Lyons has recently returned to Australia after three years in Chicago as the head of marketing for Discover Financial Services, an international banking & payments business. She has previously worked in senior marketing roles at Superpartners, Telstra and Phillips Electronics.
Her role at Austbrokers will include all elements of the marketing mix from strategic, insight-led marketing, to managing public relations, events, communications and investor relations.
As part of her role, Lyons will be working with the Austbrokers' network businesses to develop customer-specific propositions and campaigns.
Lyons told
Insurance Business
that one area of focus will be boosting brokers' businesses.
"Brokers will see a lot of value propositions and campaigns that drive value and growth for their business, whether it's campaigns for brokers to get additional clientele or campaigns that offer greater service or value-added propositions to both their current clients and new clients.
"There will also be what could be considered 'best in class' initiatives for the broking community."
She accepted the position at Austbrokers because of 'the outlook and opportunity' in the business.
"There is so much growth on the cards. To take it to the next level is a really exciting thing for me to do."
Lyons said her past experience will be advantageous in her new role. "I bring a lot of experience having worked in other industries, in terms of identifying growth drivers, driving value propositions for more brokers and clients and creating a true centre of excellence across all facets of marketing."
Mark Searles
, CEO and managing director of Austbrokers Holdings welcomed Lyons, saying: "Vanessa has an impressive track record especially in the area of new business development support. We are pleased to have secured someone of Vanessa's calibre as we continue to build our marketing and communications capability to support a number of streams of activity.
"Vanessa will continue to build the Austbrokers profile within our industry, with shareholders, analysts and associated stakeholders."