Broker rides into future with new motorcycle offering | Insurance Business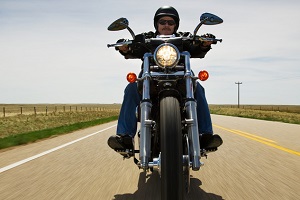 Wallace Risk Solutions will next week launching a Lloyd's-backed insurance product which offers daylong cover for motorcyclists riding on tracks and circuits.
James Wallace, motorcyclist and director of Wallace Risk Solutions, spotted a gap in the market and decided to do something about it: "As a rider myself I was worried about not being covered on the track, so we sourced our own policy and now all riders can enjoy the track safe in the knowledge their motorcycle is covered."
Track Day Insurance, exclusively available through Wallace Risk Solutions, covers external damage to the motorcycle while it is taking part in specified track activity, fire damage, but only if it directly follows an accident, and the cost of repairing the motorcycle or paying the legal owner of the motorcycle an amount.
The coverage does not follow the conditions of a normal motorcycle policy and is limited to the insured own motorcycle, with no liability to other participants, third parties, passengers or property damage.
The product will be available online via the Track Day Insurance website and brokers.