Brokerage appoints senior broker | Insurance Business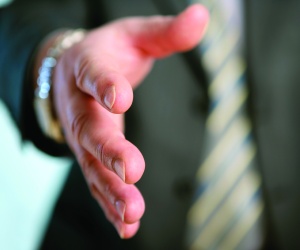 Simplex Insurance Solutions
have announced that they have hired a new senior broker for their business in Tasmania.
Jamie Orchard will head to the Apple Isle to develop the longstanding relationships the company has built up and will assist the mainland team with managing a growing portfolio in Tasmania.
Kay Jackson, founding director of Simplex, worked alongside Orchard for FAI and is pleased to bring Orchard in as the company looks to develop in Tasmania.
"I'm very pleased to have Jamie on board with our team. His knowledge, experience and skill set fits very well with our business and we are certain that Orchard will be able to assist our team to gain further business in Tasmania," Jackson said.
Orchard, who has previously held senior management positions within the insurance industry will work alongside key partners on the island such as the Tasmanian Builders Association, which Simplex provides many insurance solutions for, and is thrilled with his new role.
"I'm very excited to have the opportunity to work with such a well-respected company that has grown tremendously over the last decade and is well and truly thriving under what many would consider challenging times," Orchard said of his appointment.
"Kay is held in such high regard by many other players in the insurance industry and to know that we now have the opportunity to further the Simplex Insurance Solutions brand in Tasmania is fantastic."
Speaking of Simplex's plans in Tasmania, co-director of the firm, Angela Trainor, stressed that Orchard's appointment is just one element of the growth plan of the company.
"We already have an existing client base in Tasmania who value the service that we deliver and whilst we appreciate that there are already a number of other players in the market in Tasmania, we know that we have a number of unique product offerings that will be of great benefit to many businesses and individuals within the state.
"Our decision to engage a dedicated staff member to represent our brand in Tasmania is a result of our commitment to being where our clients need us to be."