Brokerage unveils new leadership team | Insurance Business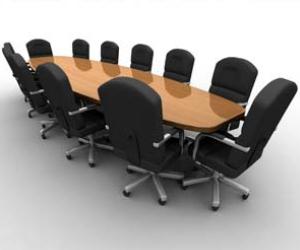 EBM Insurance Brokers has announced a new leadership team that will take the company into 2015 and beyond.
The brokerage, which has headquarters in Perth and offices across Australia, has announced that managing director Jeff Adams will retire at the end of the year after nearly 30 years in the job. He will be replaced by a team of Ward Dedman – who will focus on operations – and Steve Sparkes – who will focus on broking.
Dedman will oversee all aspects of the business and is the current chairman of NIBA's Western Australia divisional committee and joined EBM in 1999.
Sparkes will focus on the insurance broking and risk management side of the business having joined EMB in 1988.
The company also announced two other appointments with Sharon Fox-Slater remaining as head of EBMs major landlord insurance division, Rentcover, as an executive general manager. Ryan Cameron, who recently joined EBM, will become the state manager of WA.
Alan Bishop, executive chairman and founder of the firm said that succession planning over several years had laid the groundwork for the company to be successful in the future.
"The new structure ensures EBM has a formidable depth of talent and experience to successfully guide the company into the future."
"Today, there are fewer and fewer insurance brokers who operate from an open book of insurers, and who can give their clients access to the greatest possible choice and value of products available around the world.
"I am confident that our new leadership team will continue EBM's tradition of integrityand outstanding service and continue to grow and improve our business."
Adams will continue to serve on EBM's board as a non-executive director and executive consultant to the business.