Brokers offered huge convention prizes | Insurance Business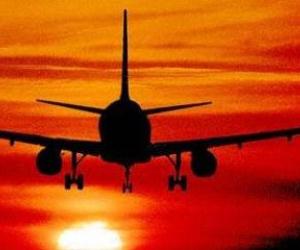 Brokers attending the NIBA Convention, to be held in Melbourne next week, could win a trip to Paris, $5,000 worth of travel vouchers or $30,000.
The prizes come courtesy of the Underwriting Agencies Council and Lloyd's Australia who have again teamed up to provide the
UAC
-Lloyd's Village in the exhibition hall at the NIBA Convention which will be held in the Melbourne Convention & Exhibition Centre on 6-8 September.
Brokers will be able to collect a passport from the UAC-Lloyd's Village and by completing an entry form or collecting signatures from all participating UAC member underwriting agencies at the convention, will be entered into a draw for the prizes.
"During afternoon tea on Tuesday afternoon, one lucky broker will win $5,000 of travel, provided with the assistance of Flight Centre," UAC said in a statement.
"Once the Flight Centre travel voucher prize has been drawn, the winner then has a one in 25 chance to win a major alternative prize."
25 envelopes will be chosen from with one a prize of $30,000 which one lucky broker could take home. Another alternative prize is a trip to Paris including tickets to the famous Prix de l'Arc de Triomphe, one of the world's most prestigious horse races, at Longchamp.
If an alternative prize is won in the draw, another broker will be awarded the $5,000 travel voucher.
The draw will be independently overseen by Cunningham Lindsey and, in true industry spirit; prize indemnity is underwritten by
Beazley
.