Brokers on Insurers 2013: Five days left | Insurance Business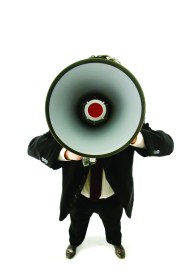 There is just five days left for brokers to have their say on insurer performance in Insurance Business' Brokers on Insurers survey.
This inaugural survey provides brokers with a unique opportunity to express their opinion on how major insurers in the Australian market are performing. The results will be compiled into a special report published in Insurance Business issue 2.03, offering valuable insight into insurer performance from a broker perspective.
To thank you for your participation, one survey respondent will also win an iPad mini – simply fill in your details at the end and answer one easy question to be entered into the draw.
Don't miss the opportunity to be part of this unique survey that will set the standard for insurer performance – click here now.
Entries close on Friday 10 May.