Broking group gears for aggressive growth with two hires | Insurance Business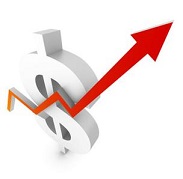 NAS Insurance Brokers managing director James How has revealed that the group has attracted two new high performing executives to the business.
After selling his stake in the Mecon Winsure, Matt Boon is set to join NAS in mid-July in the role of general manager of broking services.
Meanwhile, Burkhard Meffert has joined NAS as general manager of sales and service, and will be based out of the firm's Melbourne office.
NAS is experiencing rapid growth, with a current portfolio in excess of $200m in GWP and a 30%-plus annual average growth rate over 5 years. It currently has approximately 350 brokers across Australia.
Managing director James How said the two executive appointments were designed to support its network, and also capitalise on a number of growth opportunities and plans the business has.
NAS Insurance Brokers has charged Matt Boon with duties that include segmenting its current portfolio, developing specialist schemes to service its AR network, establishing a placement business within the NAS network and liaising with all supplier markets, including Steadfast Group.
Meffert will manage the Melbourne office, including the group's training and support teams, while identifying growth opportunities in consultation with its AR network and enhancing its AR service proposition.
"We have invested heavily in changing our business model and focusing on delivering value to our AR network in order for them to grow their businesses," How said. "Our growth has been significant to date and we have a definitive strategy to continue this well beyond our current size and reach."