Bushfire season highlights major under-insurance problem | Insurance Business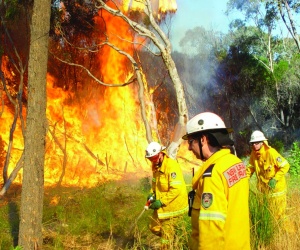 Under- insurance among households continues to be a problem in Tasmania even in the wake of the bushfires in January and ahead of this summer's season of blazes.
Tasmanian Bushfire Appeal Distribution Committee Pat Leary conceded it was "pretty obvious that we're possibly all under-insured".
Leary highlighted the importance of adequate insurance after the devastation caused by last summer's bush fires.
"We just need to come to terms with the fact these things happen," she said. "We have no control over them and we need to be as prepared as we can."
The Tasmanian Bushfire Appeal has raised $8.7m. Just yesterday, the appeal revealed that $500,000 was in reserve from Red Cross Appeal to assist the longer term recovery needs in affected communities.