CASE award winners announced | Insurance Business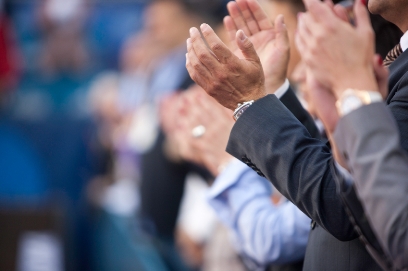 The winners for this year's Care & Service Excellence (CASE) Awards have been announced by icare at the Doltone House, Darling Island Wharf last week.
The CASE Awards recognise industry excellence in injury management, service delivery, and service delivery to injured workers and NSW businesses.
Vivek Bhatia, icare CEO, said: "At icare, we put the customer at the centre of everything we do. The CASE Awards is one of the ways we recognise the scheme agents and brokers who drive world-class standards of care and service to injured workers and NSW businesses."
"In an evolving industry we are delighted to see that our goals are shared by our scheme agent and broker partners."
The following are the 2016 CASE Awards winners*:
Nominal Insurer (NI) and TMF Awards
Outstanding New Starter − Eryn Conrad, Allianz
Outstanding Contribution by a Team − Rebecca Neilson and Greg Waddington Team Insight, EML
Contribution by an Individual − Sam Bashford, QBE
Excellence and Innovation in Injury Management − David Huxley, North Coast Safety Network
Brokers Award
Excellence in Improving Client Performance − Jardine Lloyd Thompson
Awards nominated by icare
Service to icare Workers Insurance − Mark Rooney & Peter McCabe, QBE
Services to icare Self Insurance − Death & Disability Project Team, EML
Bhatia commented on this year's CASE award winners: "This year's winners personify how scheme agents and brokers are making a positive difference to the outcomes of people at a vulnerable time in their lives. I am extremely proud of their passion for pushing the boundaries of innovation in care and service excellence."
"I congratulate all of the winners of the Awards, and acknowledge the efforts put in by our finalists to achieve better outcomes for injured workers. These people set the standard to which we all aspire," Bhatia said.
*Surnames not divulged by icare to protect the winners' privacy
Related stories:
icare announces 2016 CASE Award finalists
Australian Insurance Industry Award winners announced