Catastrophe declared as tornado confirmed | Insurance Business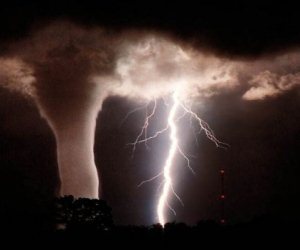 The
Insurance Council of Australia
(ICA) has officially declared a catastrophe following freak storms in New South Wales which saw Sydney's eastern and southern suburbs lashed by record winds.
The tornado-like conditions saw over 200km/h winds tear through the Sutherland Shire region of the city on Wednesday along with golf-ball size hail and heavy rain.
The ICA has noted that, as of 9.30am yesterday, insurers have received approximately 1000 claims with losses estimated at $8 million so far.
Claim numbers and losses are expected to increase slowly over the coming days as the clean-up operation continues and CEO of the ICA, Rob Whelan, said the industry is ready to help those in need.
"The ICA and its members are liaising with the NSW
Government
, agencies and the emergency services in response to the damage caused by these storms," Whelan said.
"Insurers are standing by to handle inquiries and claims, and they will prioritise these cases to help reduce the stress these policyholders are suffering."
According to the
Sydney Morning Herald,
the storms left more than 20,000 homes and businesses without power as the Bureau of Meteorology (BOM) confirmed that the storm was a tornado.
"Early results from a Bureau of Meteorology damage assessment of the severe thunderstorms that impacted parts of Sydney yesterday have confirmed a tornado," the BOM said in a statement.
NSW Severe Weather Forecaster Michael Logan said that the weather event was unusual due to its timing and severity as it broke previous records with ease.
"The intensity of the storm as detected on radar, combined with the peak wind gust recorded at Kurnell and narrow damage path, suggests it is extremely likely a tornado was associated with this very severe thunderstorm.
"The wind gust recorded at Kurnell is the strongest maximum wind gust we have seen in New South Wales and is consistent with an F2 (Fujita F-scale) tornado. It's well above the previous strongest recorded wind gust of 171km/h at Nobbys Beach in Newcastle in May, 1974.
"This event was unusual in that it occurred before lunch and moved from the sea to clip the coast around Kurnell. Most severe thunderstorms in Sydney occur during the afternoon, and either develop over Sydney or move through from the ranges to the west."
Sue Pritchard, an SES spokesperson, told the
Sydney Morning Herald
that damage has varied throughout the storm affected areas.
"There is a lot of roof damage, trees down, power lines down. And in Sydney's east it has been mostly incidents of flash flooding," Pritchard said.