Commercial insurance AIG giant goes afield with investment | Insurance Business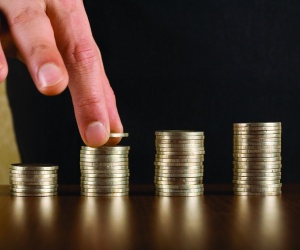 American International Group Inc., the largest commercial insurer in the US and Canada, made an investment in Human Condition Safety, a technology startup that develops wearable devices to monitor and improve worker safety.
Commercial insurance Chief Executive Officer Rob Schimek will discuss the investment at the Consumer Electronics Show in Las Vegas on Jan. 8, New York-based
AIG
said Wednesday in a statement distributed by Business Wire that didn't disclose terms.
Last month the company, pressured by activist investor Carl Icahn to boost returns, announced a plan to repurchase another $3 billion of shares.
The move lifts to US$4.3 billion the amount that the company is authorized to buy back, New York-based AIG said Wednesday in a statement. AIG said it has already repurchased about US$9.7 billion this year through Tuesday.
Chief Executive Officer Peter Hancock has been selling assets including stakes in aircraft lessor AerCap Holdings NV and consumer lender Springleaf Holdings Inc. to simplify the company and help fund buybacks. Last week he raised more than $700 million selling shares in China's PICC Property & Casualty Co.
The additional authorisation "will enable AIG to continue returning excess capital to shareholders, while finalizing authorization plans for 2016," Chairman Douglas Steenland said in the statement. "The timely return of excess capital to shareholders is one of AIG's strategic priorities."
AIG climbed 0.8 percent to $61.40 in extended trading at 4:45pm in New York. The statement was released after US markets closed.
Icahn said in October that Hancock should split the insurer into three separate companies. The CEO has rejected that strategy saying he will focus on simplifying operations, improving financial performance and returning capital to shareholders.
2016 Bloomberg News