Delayed but worse bushfire season on the cards for Southern states | Insurance Business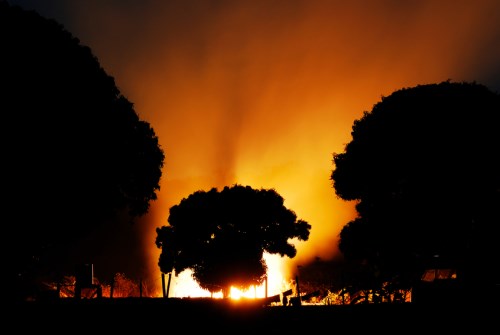 The Bushfires and Natural Hazards CRC (BNHCRC) has predicted that above-average rainfall throughout spring will result in the delay of the start of bushfire season in many parts of Australia, but said it could make the fire season worse for Australians.
In its
Southern Australia Seasonal Bushfire Outlook 2016
, BNHCRC has identified Victoria and New South Wales as well as some parts of Queensland and Western Australia to be at a higher than normal bushfire risk over the coming months.
Australia has been experiencing above average national mean temperature for every month of 2016 despite above average rainfall across most parts of the country.
BNHCRC said the country has seen temperatures +1.33 °C above the 1961-1990 average in the August 2015 to July 2016 period, "the largest anomaly for any 12-month period since 1910." The country also experienced above average temperatures despite a number of significant cold spells. "These warmer conditions," the outlook said "have contributed to elevated fire risk in most years in recent decades."
Most parts of the country experienced very good rainfall since mid-autumn 2016, with national average rainfall of 116mm this winter, the second wettest on record. June 2016 was also the wettest June on record, BNHCRC reported.
The combination of generally good rainfall and above average temperatures has led to above average vegetation growth across much of southern and eastern Australia; and with this pattern expected to continue in the coming months, fuel loads are likely to increase, the outlook said.
The outlook was developed by the BNHCRC and the Australasian Fire and Emergency Service Authorities Council (AFAC), and is used by fire authorities for making decisions on resource planning and prescribed fire management for the upcoming fire season.
Related stories:
$18m bushfire settlement is fair, judge
'Insufficient action' by insurers over climate risk
Summer catastrophe bill over $500 million