Dive In Festival Australia kicks off tomorrow | Insurance Business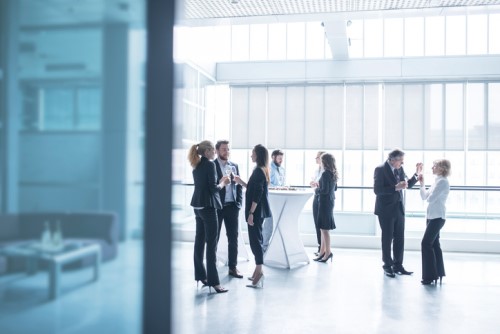 Tuesday, September 25 marks the start of the fourth Dive In Festival in Australia, the premier diversity and inclusion-based event worldwide for the insurance industry.
This year's theme is #time4inclusion. With many CEOs indicating that time was their biggest barrier to achieving greater inclusivity in their organisations, the event website notes that "Dive In is helping insurance get fit for the future, highlighting the business case for diverse and inclusive workplaces and providing practical ideas and inspiration for how to bring about positive change."
The event kicked off around the world on September 20, with events taking place across the USA, South America, Africa, the UK, Europe and Asia.
Tomorrow marks its arrival in the Land Down Under.
Australia will play host to 14 separate events across three days (September 25-September 27), including:
Out in the workplace: The power of LGBTIQ+ inclusion (Sydney, September 25)
Stories to Inspire Change - Turning Adversity into Opportunity (Sydney, September 25)
Mental Health for Life (Perth, September 26)
Inclusive Leadership (Melbourne, September 26)
Time for Inclusion (Sydney, September 26)
Remaining relevant: Diversity in business is the key to success (Sydney, September 26)
Waking up to Mental Health: An open conversation with Lifeline Chairman John Brogden and specialist psychologist Greg Prescott (Sydney, September 27)
Inclusive Leadership (Adelaide, September 27)
Diversity Doesn't Stick without Inclusion (Brisbane, September 27)
Future of Work (Sydney, September 27)
Gender vs Multiculturalism – the unconscious bias debate (Melbourne, September 27)
Aboriginal and Torres Strait Islander Inclusion: Time for action (Sydney, September 27)
Cultural Diversity within the Insurance Industry (Perth, September 27)
At a time when diversity and inclusion is becoming an increasingly important topic around the world, The Dive-In Festival serves as an opportunity for the insurance industry to highlight its strengths and look at ways to improve into the future.