Driverless cars not 'death knell of insurance' | Insurance Business Australia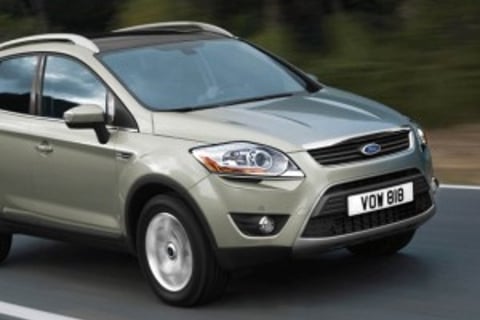 Driverless cars and automated vehicles will not prove to be the "death knell of insurance" as the industry continues to grapple with the technology, an industry expert has said.
With the first driverless car testing in the Southern Hemisphere completed in Adelaide over the weekend,
Mervyn Rea
, head of Risk Engineering at
Zurich
Australia, told
Insurance Business
that while the industry has a lot of challenges ahead of it, the advent of technology will not be the end.
"This is not the death knell of insurance it is just a new way of looking at insurance and coming up with a policy that truly meets policy holders expectations," Rea said.
The "hitchless" trial of the cars on public roads in South Australia saw Zurich partner with the Australian Driverless Vehicle Initiative and showed that car manufacturers are ready to move forward with the technology and Rea hopes that the industry is ready for the change.
"Personally, I know a lot of insurance companies are taking a significant amount of interest in it," Rea continued.
"We just need to get our head around that shift between liability responsibilities, whenever a car changes from autonomous mode to manual mode. How do we physically prove, at the moment of impact, who was in control of the car – was it the individual policy holder or was it the manufacturer?
"So we probably need access to certain data that we don't have access to, There may need to be a change in privacy laws so that we can access that information that is part and parcel of all of the information that we get at the time a claim form comes in.
"We get loss assessment reports, police reports, at some point we are going to need a data report that clearly determines who is responsible for the vehicle at the time of impact."
Rea also backed a variety of insurance solutions to meet the challenges autonomous vehicles will bring to the industry, with a pay-as-you-go options just one potential problem-solver but privacy laws may remain an issue.
"There are pockets around the world where pay as you go insurance is being trailed or already being used, Zurich is involved in a project in the UK at the moment with policy holders using a telematics device, many many companies are doing that so I think we are pretty close.
"There will be some investment needed in updating our own systems but more importantly, how do we bypass or meet the requirements of privacy laws or changing those."
Rea stressed that brokers will have a role to play as technology becomes more ever-present but stressed that forward-thinking brokers need to act to stay ahead of the curve.
"I think the advent of more and more direct insurance is a worry or concern for brokers but each and every time you enter a new phase of insurance people will default to wanting advice," Rea continued.
"But do we still have a traditional broker's office in the high street? Maybe you'll find brokers... in shopping centres, shopping malls, high street retailers that are doing insurance.
"Maybe they'll have to look at different ways, maybe more online business, more of that peer-to-peer comparison online.
"I still think there will be a need for brokers, especially having that expertise and that impartial knowledge to advise policy holders who are confused by changes taking place in the insurance market so I still think brokers have a major part to play as long as they are aware of this new risk landscape that's coming in with autonomous cars, cyber risk and so on.
"I think some brokers may indeed set themselves up to be experts in this new field as well."