Family-owned brokerage appoints external CEO | Insurance Business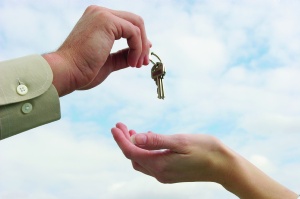 Whitbread Insurance Brokers today has appointed former Ace executive Stephen Jones to the position of CEO, effectively immediately.
The appointment heralds a new era for the second-generation family owned business. Angela Whitbread will step aside as CEO after five years, to give greater focus to the strategic direction of Whitbread Insurance Brokers as chair of the board of directors.
Jones has returned to insurance broking after 18 years as a senior executive within the ranks of ACE Insurance Limited. Jones' 18 years with ACE Insurance saw him in varied senior management roles; leading business strategy and execution and underwriting across Australia and New Zealand. In addition a five-year stint working in a family-owned, independent broking company, also adds to Jones' broad knowledge of the insurance industry.
Whitbread said: "Stephen has the experience, knowledge and expertise to take us to the next level of growth by ensuring we continue to provide innovative products coupled with responsive and exceptional service to our clients. My father and founding director, John Whitbread, held Stephen in high regard. He is absolutely the right person for our company and this role."
Jones added: "I feel extremely pleased to have been chosen to lead Whitbread and I see tremendous potential for growth. The vision is clear and the future is within our control. I'm looking forward to contributing my chapter to the Whitbread success story."