Far Out Friday: How does Jesus Christ affect insurance premiums? | Insurance Business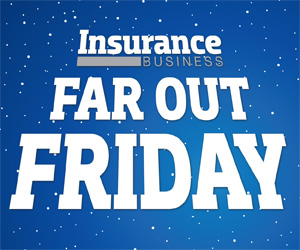 Whether they're slightly offensive, a bad joke, or a call to arms, car stickers are common place, but one woman found that they could lead to insurance issues.
Reverend Wena Parry, of Wales, was told by her insurer that her Christian car stickers could be regarded as 'modifications' and could lead to a void motor policy, according to the
BBC.
The offending stickers, which ran across the side of her car just under the windows, read: "Christ must be saviour," and "Christ for me," but Rev Parry was warned that they could invalidate her insurance policy.
Age UK, Rev Parry's insurer, warned her that the stickers had to be removed within ten days or: "The policy may be declared void".
"These modifications do not fit our acceptance criteria for motor insurance and cover would have been declined if we had been made aware of these at the time of purchasing your policy," AGE UK said in a letter to Rev Parry.
Rev Parry believes she has been treated unfairly due to the religious message of her signs.
"There might be somebody within that company that hates Christianity," she told the
BBC.
"Every opportunity I have I want to tell people about Jesus. I reckon there must at least a million people who have read the texts on my car."
Age UK first raised concerns when Rev. Parry submitted a claim on her policy that thieves had stolen part of the car engine and submitted photos of the vehicle as proof.
"The situation regarding Reverend Parry's claim was in no way related to the Christian nature of her graphics," the insurer stressed and Age UK said their insurers, Ageas Insurance Limited, had investigated the sale of her policy.
"They have concluded that our request to declare all modifications was not made clear enough to Rev Parry and therefore she did not know which vehicle enhancements should have been declared.
"They say they will review the wording on their policy applications."
As they say, the Lord works in mysterious ways and, according to
The Telegraph,
Rev Parry has been offered a $1400 settlement for the claim and waived the $195 policy excess and all outstanding direct debits owed by Rev Parry in a gesture of good faith.
All currencies used in this article have been converted from GBP using www.xe.com on 05/02/2015