Far Out Friday: Insurance salesman's phobia clears him of voyeurism | Insurance Business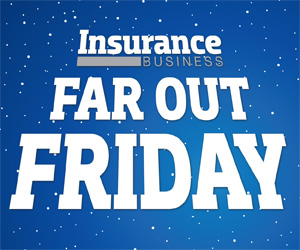 A UK insurance salesman has been cleared of voyeurism when he secretly filmed his female colleagues in the toilets – because of his phobia of vomit.
Thomas Clark was acquitted of three counts of voyeurism by attempting to record someone in a private act. His phone had been found on three occasions hidden in the unisex toilet at Swinton Insurance in Crawley, West Sussex, which he had concealed in a bin, a newspaper and an a shopping catalogue, according to
Crawley News
in the UK.
Clark, a former porn star, denied he had filmed colleagues for sexual gratification. The court heard he has a fear of vomit, so much so that he becomes paranoid if he believes anyone around him is ill and contagious. He had hidden the phone to see if his colleagues were sick or had diarrhoea.
He told the court: "I try and keep the phobia to myself.
"It got to such a severe stage where I felt completely trapped, with panic attacks, and could only get reassurance by putting my phone in the toilet. I have to have that true confirmation of whether there is someone sick around me."
His claim was backed by a clinical psychologist.