Far-Out Friday: 'Ghost broker' who defrauded customers played office soundtrack in background | Insurance Business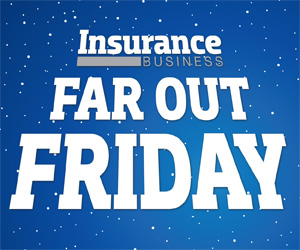 An insurance fraudster who duped first-time drivers into buying fake car insurance ran a bogus call centre and even played a soundtrack of office noise in the background.
Danyal Buckharee swindled $69,501 from oblivious customers within the first three weeks of setting up the First Direct website, between May 2011 and April last year.
As reported in Insurance Business last month, 'ghost brokers', people who sell fake policies to unsuspecting customers, is fraudulent trend sweeping through the UK.
In the case of Buckharee, customers were led to believe that when they called the 'brokerage', they were being put through to a genuine insurance call centre. The City of London Police's insurance fraud department traced the operation to a South London flat and found an iPod with soundtrack called 'Office Noise' connected to loudspeakers to give the impression of a busy call centre.
Buckharee who appeared in court this week pleaded guilty to operating the scam which involved four websites, the Daily Mail reported.
He launched First Direct after realising the other three he had set up were under investigation by the police.
The court heard that one customer who contacted the call centre remembered speaking to a 'Dave Wood' – the name of the head of the City of London Police's insurance fraud department, who eventually took Buckharee down.
Prosecutor Ann Mulligan described the defendant's fake call centre as a "fraud factory" littered with printers, faxes, telephones, bank cards, chequebooks, mobile phones and shredders.
It is alleged that Buckharee did not work alone. Andrew Goward, 38, Gary Heaven, 37, and Mohamed Saleh, 26, are alleged to have been recruited to open bank accounts to receive the money paid in by the victims. Giovanni Recchia was drafted in to run one of the websites from a flat.
Buckharee admitted two counts of fraud by false representation and three counts of money laundering. Recchia denies one count of fraud by false representation. Heaven, Goward and Saleh, all deny money laundering.
The trial continues.
Read the Daily Mail's full story here.