Financial Focus: Credit Suisse cuts world wealth outlook | Insurance Business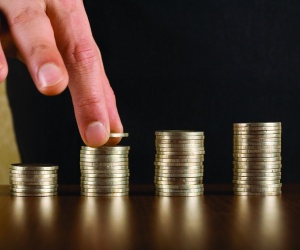 Private wealth will expand at a weaker pace through 2020 than previously forecast because the global economy isn't advancing as quickly as expected, according to Credit Suisse Group AG.
Wealth is now expected to expand 6.6 percent a year to $345 trillion through June 2020, the
Zurich
-based bank said in its annual wealth report. That compares with last year's projection of an increase of 7 percent a year to $369 trillion by 2019.
"The global economic outlook is weaker than previously expected," the world's fourth-largest wealth-management firm said in the report. "This leads us to revise our projections downwards."
Private wealth measured in dollars fell 4.7 percent to $250.1 trillion in the 12 months through June, the first decline since the 2008 financial crisis, as the greenback rose against other currencies, according to Credit Suisse. Net worth valued in dollars dropped in every region except China and North America during the period.
The Swiss bank's prediction is based on the global economy accelerating "slightly" and China's economy "stabilizing" as it continues its transition toward consumption and services.
The global economy may grow 3 percent this year, compared with 3.4 percent in 2014, according to the median estimate of 43 economists surveyed by Bloomberg. Growth is expected to revert to 3.4 percent in 2016 and 2017, according to the Bloomberg survey.
While wealth has doubled since 2000, including a fivefold increase in China, the pace of growth has slowed in recent years, Credit Suisse said. The richest 0.7 percent of the world's population own 45.2 percent of global wealth.
The number of millionaires will probably increase 46 percent to 49.3 million over the next five years, with Malaysia more than doubling the number of affluent individuals with $1 million or more, Credit Suisse forecasts. Millionaires will increase at least 70 percent in China, Saudi Arabia, Taiwan, Colombia and Poland, according to the report.
Credit Suisse is the fourth-largest wealth manager, behind Swiss competitor UBS Group AG, Morgan Stanley and Bank of America Corp., London-based consultancy Scorpio Partnership said in a report in July.
(Bloomberg)