First insurance fund against pandemic launched by World Bank | Insurance Business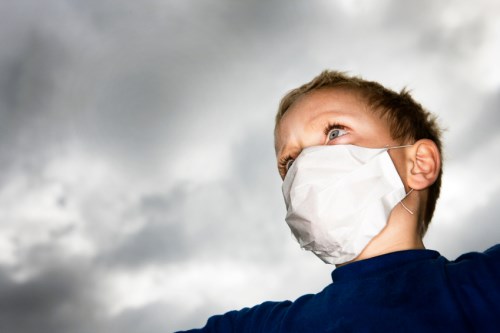 The World Bank has announced the world's first insurance fund for pandemic risk at a Group of Seven finance ministers and central bank governor's meeting in Sendai, reported
Reuters
.
The $500 million, fast-disbursing insurance fund is aimed at combatting deadly pandemics in poor countries, after a recent Ebola crisis in Africa which caught the world unprepared, killing more than 11,300 people and costing some $10 billion in losses.
Said World Bank President Jim Yong Kim in a media conference call: "The recent Ebola crisis in West Africa was a tragedy that we were simply not prepared for.
"It was a wake-up call to the world.
"We can't change the speed of a hurricane or the magnitude of an earthquake, but we can change the trajectory of an outbreak. With enough money sent to the right place at the right time, we can save lives and protect economies," said Kim.
The so-called Pandemic Emergency Financing Facility (PEF) will cover 77 least developed countries. The facility will quickly release up to $500 million in funds to affected countries and qualified international first responder countries to fight a pandemic. Funds will be disbursed once parametric triggers based on the size, severity, and spread of an outbreak are met.
Kim said that to secure the insurance policy, for which the World Bank will pay premiums, the facility had to be limited to types of qualifying diseases −to specific classes of infectious diseases highly likely to cause major outbreaks, including several types of influenza, respiratory diseases such as SARS and MERS, and other deadly viruses such as Ebola and Marburg.
Not included in the insurance scheme is the mosquito-borne Zika virus currently spreading in Latin America. Kim explained that a separate cash window would be made available for Zika and other outbreaks not covered by PEF.
The pandemic fund was developed in partnership with the World Health Organisation and reinsurers
Swiss Re
and Munich Re, which are acting as insurance providers.
First to lend financial support towards the facility is Japan, with a $50 million contribution, though more contributions are expected from G7 and other donors. This will combine funding from reinsurance markets with the proceeds of a new type of World Bank-issued high-yield pandemic "catastrophe" bond, said the World Bank.
"If we had had the PEF up and running in mid-2014, the Ebola outbreak would have looked very different," said Kim.
According to World Bank estimates, an initial release of $100 million as early as July that year would have severely limited the spread and severity of the Ebola virus. Instead, it took three months for that scale of money to begin flowing, in which time, the Ebola death toll had already increased ten-fold.
"The countries and the world, and the insurance industry, have the same incentives to prevent the spread of pandemics," said Kim.