Fitch affirms Munich Re's AA IFS rating; outlook stable | Insurance Business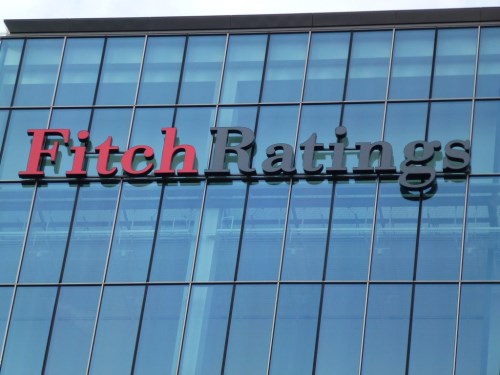 Ratings agency Fitch has affirmed
Munich Reinsurance
Company's (Munich Re) 'AA' Insurer Financial Strength (IFS) rating and 'AA-' Long-Term Issuer Default Rating (IDR). The rating agency has also affirmed the ratings of Munich Re's core operating subsidiaries. The outlooks are stable.
In a statement, Fitch said the ratings affirmation "reflects the strength of Munich Re's franchise and financial profile within the global reinsurance sector, a view that is supported by strong and consistent property and casualty (P&C) reinsurance results and very strong capitalisation."
Said Fitch, Munich Re is only one of the very few that has the scale, diversity, and financial strength to attract the highest quality business in the global reinsurance market.
Slightly offsetting the reinsurer's strengths is the mixed performance of its ERGO-branded primary insurance operations. Due in part to lower than expected natural catastrophe claims, the P&C reinsurance division has achieved a below target combined ratio on 90 per cent for FY15. Fitch expects P&C earnings metrics to remain commensurate with an 'AA' rating in the next 12 to 18 months, and its segment to continue to account for a major part of the company's operating earnings in the foreseeable future.
Fitch said Munich Re's capitalisation is strong, and its financial leverage moderate. The reinsurer achieved a very strong coverage of the Solvency II at 1 January 2016, with a level of 302 per cent – well above the 220 per cent of the reinsurer's target range.
"Munich Re's very strong capitalisation enables it to provide underwriting capacity on a continuous and large scale basis, should it so wish," Fitch said.
Fitch believes that it is highly probable for Munich Re to post lower earnings in the future than in recent years due to the challenges posed by the current operating environment to the (re)insurance industry; but expects its diversified business profile and prudent underwriting policy to provide the reinsurer resiliency should a protracted period of price softening occur.
Fitch said a ratings upgrade for Munich Re, which has the joint highest IFS rating among European (re)insurance groups, is unlikely in the near term.
Sustained material drop in the company's risk-adjusted capital position to below 'very strong' or a significant underperformance relative to peers are among the key rating triggers that could result in a Munich Re's ratings downgrade.
Related stories:
'Stable' outlook for Australia's non-life insurers: report
Munich Re to sell Great Lakes Australia