Five Minutes With... Daniel P. Franzetti, Zurich | Insurance Business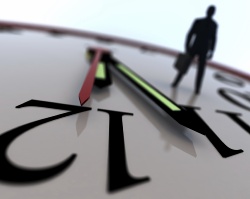 Daniel P. Franzetti, Chief Claims Officer at Zurich, talks about the future of claims, the perception of the insurance industry and golf carts.
Why insurance?
I love working in insurance - especially claims - because we get the chance to help people every day. To me, there is nothing more gratifying than helping put a business back on their feet after having a loss. I cannot think of any other vocation where you get to do this every day.
How would you change the industry?
If I could, I wouldn't change the industry but rather the perception of the industry. There is tremendous social utility in what we do - among many other things, we allow businesses to borrow money to grow their business, construction projects to be built, and those who have a loss rebuild what they lost. We take the money we receive in premiums and pay it out in losses as well as reinvest it in the communities where we do business.
What's the most important thing a broker can do to develop their business?
The most successful brokers I know have developed their business through word of mouth. They have shown their value to their clients through advocacy, consultation and a true desire to understand their client's business. These clients see that value and refer them to friends, colleagues and business associates.
What is the strangest thing you've ever arranged a claim for?
In North America, we had a large program that covered golf courses - I was shocked at how many different ways people could get into accidents with golf carts. Not to get into too much detail, but, as I now know, golf carts don't float and are really difficult and expensive to get out of ponds!
What's the biggest challenge facing the industry today?
Speaking for claims, it is the lack of new people entering the industry and having a desire to work in Claims. As the workforce continues to age, we are losing people who have lifelong claims experience yet the industry struggles to fill this with people entering the workforce. This lack of future claims depth has the potential to tarnish the industry as a whole.
What has been the highlight of your career?
I was named as the Chief Claim Officer for Australia on a Friday, left the U.S. the following day, and was at our NIBA Insurer of the Year event that Tuesday night. I remember asking myself...how did I get here!? It was definitely the highlight of my career.
What's your favoured style of coffee?
Since I am an American everyone assumes it is Starbucks...but it isn't! I have fully embraced the Australian coffee culture and love a good flat white.
NRL, AFL, Soccer or other?
Definitely other. I follow all of the Australian sports but am still true - thus far - as a follower of American sports. I am a huge fan of the New York Giants (American football) and the New York Yankees (baseball).
If you could invite three people to dinner, dead or alive, and excluding family and friends, who would they be and why?
Derek Jeter - the just retired shortstop for the New York Yankees (he had one of my two dream jobs and I want to know what it was like)
John Lennon - (he had my other dream job)
God - because he is God.
So, it would be the Almighty, a Yankee legend and an iconic rock star...what a great dinner!
Complete this sentence: If I wasn't in insurance, I would be…
Coaching sports at a high school or university level. I am passionate about helping others be the best they can be and coaching sports is a great way to help people live up to their potential.