Five minutes with… Adam Pile, Truck Insurance HQ | Insurance Business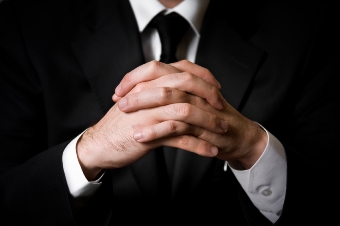 Adam Pile of Truck Insurance HQ talks about coconut chai lattes and the need to develop systems, procedures, and templates in the broker business
Why insurance?
As with most people, I fell into it.Originally wanted to be a stock broker, but there were no jobs available. I was told insurance would give me same Cert 3 in financial services so I figured why not? Loved the variety in work and never left.
How would you sum up insurance brokers in three words?
Mandatory Business Partners
How would you change the industry?
I would have a mandatory mentoring/traineeship programme implemented so that advisers with a diploma and no knowledge are not set free on the unsuspecting public.
Best advice you've ever been given?
Acknowledge when you don't know something, and ask your peers and underwriters with more knowledge for help. You will increase your knowledge and provide a much better service to your clients.
What's the most important thing a broker can do to develop their business?
Develop systems, procedures, and templates for everything you do. What might be second nature to you after 10 years, will be completely alien to someone new to [the] business.Clearly defined procedures and templates will ensure each client receives the same high standard service, whilst ensuring compliance obligations are met.
What is the strangest thing you've ever arranged cover for?
Years ago, it would have been brothels when the QLD legislation changed and legalised, but now there is not much we see that is strange; or once I had a client in a good building with all the security/fire protection needed and didn't have a horrendous claims history and they were easy to obtain cover for. Now that was strange.
If you were Prime Minister for one day, what would you do?
Probably say what most Australians think but politicians are too scared to acknowledge so they can keep their job.
What's the biggest challenge facing the industry today?
Lack of actual underwriters who know how to underwrite. Too many insurers rely on software to fit clients into a category. However, less and less clients fit into these categories. We need underwriters who have the knowledge and authority to amend premiums and policies to meet client needs.
What has been the highlight of your career?
Probably my proudest achievement was after starting my own practice, when three years later I realised I was going to make it on my own.
What's your favoured style of coffee?
I'm not a coffee drinker, so would have to be a coconut chai latte
NRL, AFL, soccer or other?
NRL
If you could invite three people to dinner, dead or alive, and excluding family and friends, who would they be and why?
Bill Gates – Who wouldn't want a chance to pick the brain of someone who has built such a large company from scratch and probably has a great insight into what will be the greatest changes to come.
Michael Jackson – King of Pop, need I say more?
Carl Barron - I love a good laugh and a joke, and Carl makes me laugh.
Complete this sentence: If I wasn't in insurance, I would be…
Working with wood. I love fine wood furniture and art and working with my hands.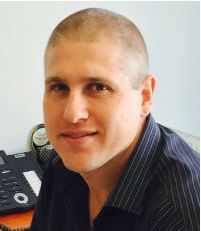 Related stories:
Five Minutes With …Paul Crapper, National Head for Local Government, Aon Australia
Five Minutes With… David Cook, Claims Manager, BHSI
Five Minutes With… Luke Pratt, Account Executive, Willis WA