Global insurance player appoints Aussie COO | Insurance Business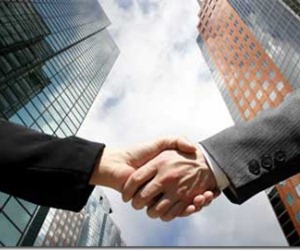 JLT Re, the reinsurance broking and consultancy arm of Jardine Lloyd Thompson, have appointed an Australian industry veteran as their global COO.
Craig Brokenshire will take on the global role following a successful stint as the COO of JLT's Asia Pacific region having joined the company as a director in 2011.
Global CEO of JLT Re, Mike Reynolds, believes that Brokenshire's experience in the region will be key to the development of the business on a global scale.
"Craig has played a key role in our ongoing growth and expansion in the Asia Pacific region whilst also working on a number of important group wide initiatives and projects," Reynolds said.
"His single-mindedness and proactive drive mean he is an excellent choice for this role. I am delighted he will now become Global COO and look forward to building on our great working relationship.
"This appointment exemplifies JLT Re's focus on our global proposition and building the right operational support as part of our commitment to service excellence in line with our client first philosophy," Reynolds continued.
Brokenshire, who will move from Singapore to London as part of his new role, said that his latest role could not be passed up as he looks to develop the global powerhouse.
"Whilst I will be sad to leave my colleagues in Asia Pacific, this exciting opportunity will allow me to build on my work to date at JLT Re where we have had great support from both clients and markets," Brokenshire said.
"I am intent on supporting our reputation as market leaders as we continue to build out our global platform."
Before joining JLT Re, Brokenshire was Aon COO and was based in Sydney from 2007 until he took his role with JLT in November 2011.