Global insurer makes a string of Aussie management hires | Insurance Business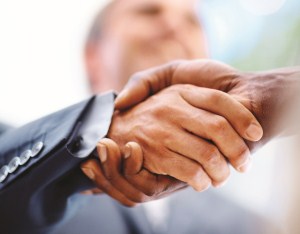 Insurer and reinsurer Ace has made number of changes to its financial lines management team in Australia and New Zealand.
Two insurance professionals from Ace USA and Ace UK have joined Ace in Australia. Jason Neu has been appointed financial lines manager for Australia & New Zealand. Neu has over 11 years' experience in the insurance industry with particular expertise in directors & officers [D&O] as well as management and employment practice liability. In his previous role as vice president of underwriting for Ace USA, he led a nine-member underwriting team that focused on D&O products for three regional offices in Chicago, Dallas and Houston.
Chris Madell has become financial lines manager, NSW and national financial institutions product head. Madell has been with Ace since 2005 and was formerly the financial institutions product head for UK & Ireland. Before joining, Madell was a director with the Aon professional risks financial institutions team and prior to that, he held a senior underwriter role at Gerling UK. He has over 25 years' experience in the London insurance market.
These appointments follow the internal promotion of Grant Cairns from financial lines manager for Australia & New Zealand to the position of financial lines vice president & assistant product manager for Ace Overseas General in London.
The insurer has also promoted two members of the local underwriting team. Clive Davidson has moved into the newly created role of national head of commercial business. He will be responsible for managing the existing professional indemnity schemes and driving the growth of all financial lines products with domestic insurance brokers throughout Australia. Davidson has more than 30 years of experience in both underwriting and broking roles.
Preston Ipkendanz has taken up the position of senior financial lines underwriter for South Australia. Ipkendanz was a member of the Sydney financial lines underwriting team for over three years and commenced his new role in Adelaide on 22 April.
Ace Insurance's country president, Australia & New Zealand, Giles Ward said: "The appointments of Grant, Jason, Chris, Clive and Preston are examples of Ace's commitment to staff development and bear testament to the strength of our international talent pool."