Have your say: Who will win the election? | Insurance Business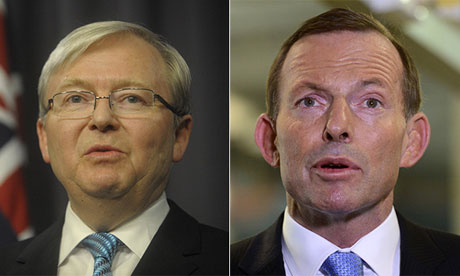 With only 10 days to go until the polling booths open, the competition is getting nasty between on-off-on again PM and Tony 'Stop the boats' Abbott.
The focus groups suggest that the Liberal leader is the odds-on favourite to take up residence at the Lodge, but there's one poll they haven't counted yet: the Insurance Business survey of Australian insurance brokers.
Click here to cast your vote for the party you think will form the next government. Will it be another three years of Labor, or will the Liberals finally get the chance to act on their promises? Or could we see a surprise upset with an unprecedented Green victory? We'll report back with the results next week – just in time for the final push.
Don't forget to let us know your views on each party's policies – and which you think will be the best government for the insurance industry – below.