Hiscox declares growth in GWP in latest results | Insurance Business Australia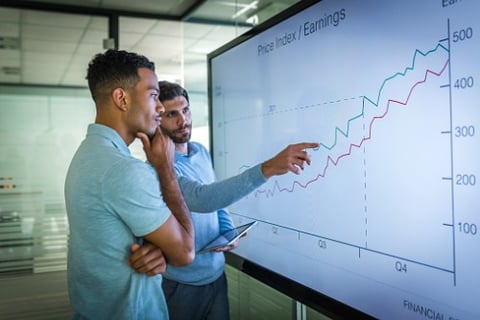 Global specialist insurer Hiscox has now joined its peers who have reported their Q3 2020 results, today releasing its trading statement for the first nine months of the year ended September 30.
According to the statement, gross written premiums (GWP) have grown over this period by a modest 2% to US$3,262.4 million, compared to 2019's GWP of US$3,212.6 million. This growth was driven by rate improvement and growth in customer numbers across business lines. Meanwhile, in Q3 specifically, premiums grew by 15%.
In line with these results, individual markets generally reported positive results. Gross written premiums for Hiscox USA jumped 4% to US$672.9 million (versus US$647.2 million in 2019) thanks to strong growth in the digital small commercial business, while direct and partnerships grew by 23%, including 26% in Q3. Another highlight was the broker channel, which saw its best month for new business since February.
Similarly, in Asia, Hiscox grew GWP by 25% to US$35.8 million, up from US$28.2 million last year, though in Singapore, pandemic-related government restrictions on travel, as well as increased competition in motor have affected new business. Finally, gross written premiums for the London market grew by 7%, while for Hiscox Re & ILS, GWP dropped by 7% from 2019.
Notably, the group stated that there had been no change to previously disclosed estimates for claims related to COVID-19, which total US$387 million net of reinsurance. This figure also includes US$130 million for COVID-19 claims arising from business interruption across all units, with the majority coming from Hiscox UK. As for natural catastrophes, Hiscox has reserved US$75 million net for catastrophe claims in Q3, including claims from Hurricane Laura, which are based on an insured market loss of US$8 billion, as well as claims under aggregate reinsurance policies, provisions for wildfire claims and some large individual risk losses, according to the results statement.
"I am proud of the way Hiscox employees have continued to support our customers in very challenging circumstances," commented Bronek Masojada, Hiscox CEO. "Our year-to-date performance demonstrates the resilience of the group, as we delivered good growth in every target area, including in all of our retail businesses. We are benefiting from the inexorable shift towards digital in our retail businesses thanks to our ongoing investment in technology, as well as the strongest pricing we have seen in the London market and in reinsurance for more than five years."