'Humbled' underwriter reaches three; signals new product could change landscape | Insurance Business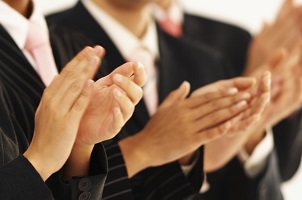 Solution Underwriting Agency has just turned three years old, and with a burgeoning book of business it has no plans to slow down, even hinting at the release of a new offering which could change the landscape of that class.
Since 2010, the Melbourne SME has gone from strength to strength, building up strong offerings in professional indemnity and management liability with unwavering support from brokers, and is only too happy to be still standing three years later.
"It's a big milestone for us as a start-up," said Rhys Mills, managing director. "It's quite satisfying to still be here three year down the track. It has been a fantastic year. We are extremely positive about the future."
Mills said the company is working on two "unique and different" product offerings which it plans to release next year.
"The 2014 calendar year will be a big one for us. We have a couple of product offerings to come out that are unique and different. We are still putting them together. We are excited about what we are working with and looking forward to getting them out there and changing the landscape with it."
Mills said further opportunities exist in management liability. "There has been an influx of enquiries so we're trying to add value to management liability where we can, and provide tailored products to the market rather than a one-size-fits-all offering.
"Management liability is still remains an area of confusion and wariness for some. We educate brokers on it so they understand the product and can help the client understand it too."
Turning to professional indemnity, Mills said it would also continue to provide opportunities.
"Legislation and contractual requirements continue to drive PI purchasing decisions of some clients and we are seeing that increasing, as well as excellent growth. We will continue to grow our portfolio and focussing on providing a consistent level of service."
Thanking the brokers for their unyielding support, he added: "We would like to express sincere thanks for the incredible support shown by brokers over the last three years. We continue to be humbled and amazed by the growth and opportunities here at Solution. We have some big plans in the pipeline which we're very excited about and are looking forward to many more years of providing the best service out there."