IAG chairman and director to step down | Insurance Business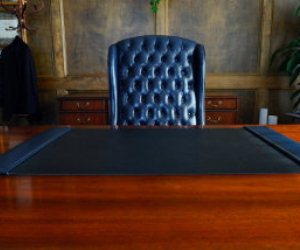 IAG
's chairman Brian Schwartz AM has advised shareholders at today's AGM that he will be stepping down as chairman and director during this current financial year.
The announcement follows that of the company's managing director and CEO Mike Wilkins
who announced earlier this month he would be retiring from the company at the end of March next year
.
Wilkins told shareholders at the meeting that the company was on track to deliver on its FY16 guidance.
"Based on our first quarter trading results, our guidance for the 2016 financial year is unchanged, with GWP growth expected to be relatively flat, and an insurance margin in the range of 14-16%," Wilkins said.
"Our guidance reflects the competitive conditions we're seeing in our main markets, the continuing relative absence of claims inflation pressures, and the underwriting discipline that we continue to exercise.
"We expect underlying profitability to remain strong and be similar to the previous financial year, which means we are in a very strong position to pursue our longer term strategic agenda. We can look to the future with considerable confidence."
Schwartz said he was glad to be leaving at such a time.
"It has been a privilege to chair IAG for the last five years, and contribute as a director for the last 11 years. I am pleased that I will be leaving IAG in good shape."
Schwartz went on to introduce to shareholders the incoming MD and CEO,
Peter Harmer
, who will commence in the role on 16 November 2015.
Harmer said he was delighted and proud to lead IAG at a time of rapid and exciting change.
"Customer benchmarks are increasingly being set by companies that provide a digitally-enables, omni-channel customer experience rather than by traditional competitors," he said.
"We need to acknowledge this change and look beyond insurance for new and better ways of doing things – because we live in an age of disruption.
"I believe these challenges create many exciting opportunities for us, and because of the platform Mike and our team have created, we can embrace them from a position of strength."
Schwartz also thanked Mike Wilkins for his service to the company.
"Mike leaves IAG in a far stronger position than when he joined us – which is exactly what you hope to achieve as CEO.
"We have all benefited greatly from Mike's leadership; he has set a high standard of excellence and created a 'can do' attitude across all of IAG. In particular I want to acknowledge his commitment to creating an inclusive culture that encourages and welcomes diversity," Schwartz said.